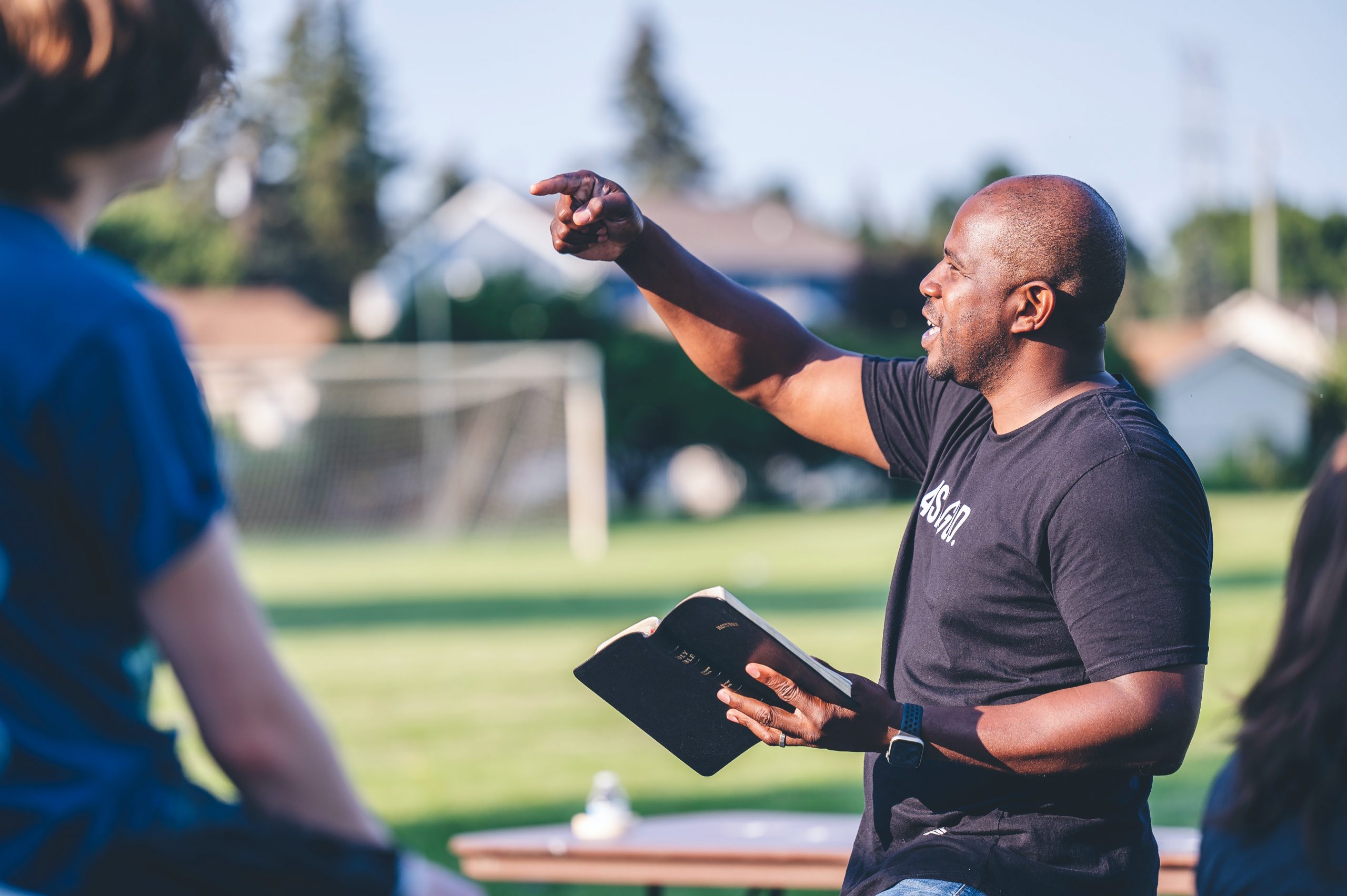 What happens when The Cultural Mandate, The Great Commandment, and The Great Commission collide? Simple: we find our purpose and calling as followers of Christ.
Jesus spent 3 1/2 years teaching his disciples. So, in all that time, what exactly did he teach them?
How to live life. How to execute The Great Commandment. How to love God and love others. How to follow him. And at the end of it all, how to pass the same understanding, the same calling, on to others.
It's important to note that before Jesus spent 3 1/2 years teaching his disciples, he was involved in, and then ran, a family business – a carpentry business. And after 30 years of experience loving the people in his city, Jesus went on to teach the disciples how to replicate his holy behavior in the marketplace across the globe. The Great Commission was the culmination of Christ's commands when he said, "go and teach the nations everything I have commanded you, teaching them everything that I have taught you."
As Jesus-Followers, our calling is to teach others what we know about Jesus; sometimes, that's other Christians and sometimes other pre-believers. The bottom line is the commission is for all of us. This doesn't just apply to pastors and missionaries; it applies to workplace believers, the "carpenters" of today. The Great Commission is for everyone.
Every week at work, your behavior should reflect this Great Commission. So, I want to challenge you this week: each day when you leave for work, picture yourself as a missionary headed off to a place full of people who need to know Jesus.
Demonstrate that you know Jesus by the acts of your love and your behavior. Share with others about Jesus through the natural conversations that happen at work. Join the iWork4Him Covenant and commit to pray, work, care, and share in the name of Christ.
How does this fit in with The Cultural Mandate and The Great Commandment? Find out at next week's blog.
– Jim
Used with permission from Jim Brangenberg.