Evil covenants shall not prosper
By Babatope Babalobi babalobi@yahoo.com +234 80 35 897435
Save the World Christian ministry App: http://qrco.de/babalobi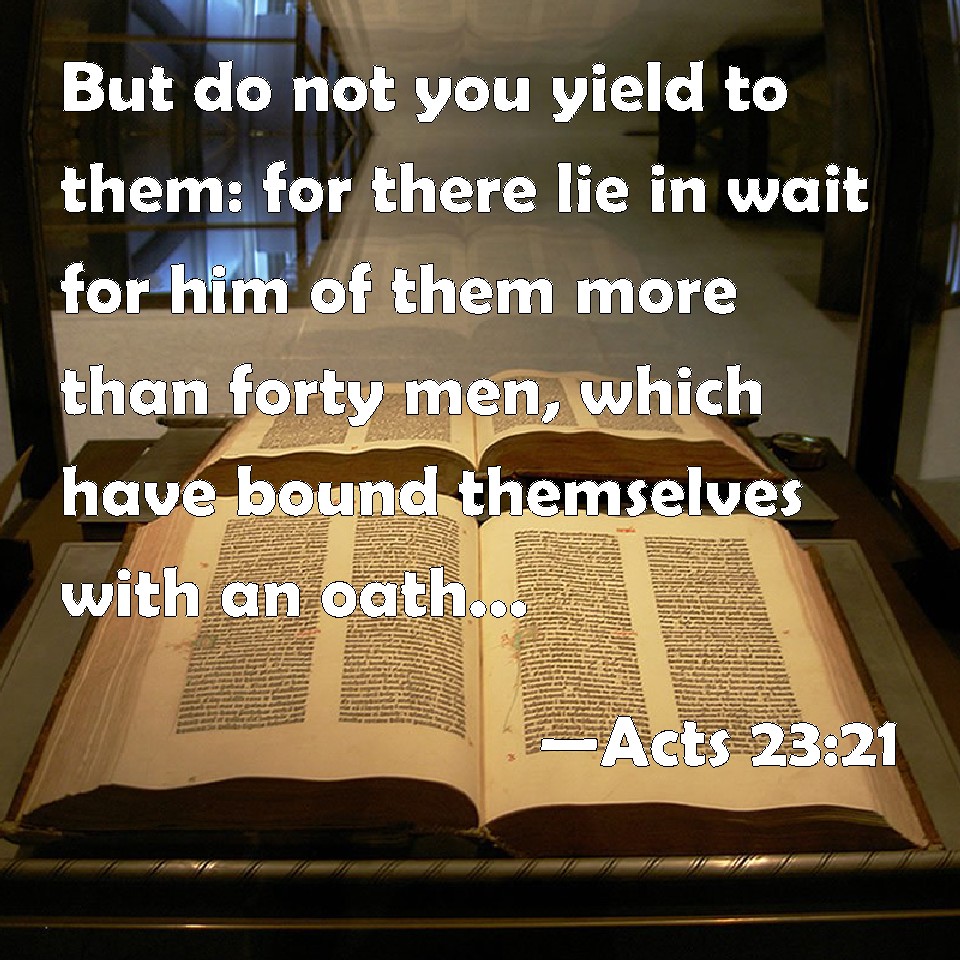 Acts 23 vs 21
But do not thou yield unto them: for there lie in wait for him of them more than forty men, which have bound themselves with an oath, that they will neither eat nor drink till they have killed him: and now are they ready, looking for a promise from thee.
In this verse, forty men made a covenant not to eat nor drink until they killed Paul.
The kingdom of darkness declared a marathon fast because they wanted to kill Paul
They were unable to kill Saul, this means they died of hunger as a result of their fasting because they have made a covenant.
Today, I prophesy that anybody that has made an evil covenant against your marriage, children, success, deliverance, and academics shall be buried alive in Jesus' name.
Evil conspirator against your life shall die and you shall manifest your glory in Jesus' name.
Your enemies shall perish in huger in Jesus' name. Amen
Babatope Babalobi ministries (aka Save the World christian ministry). Used with permission.