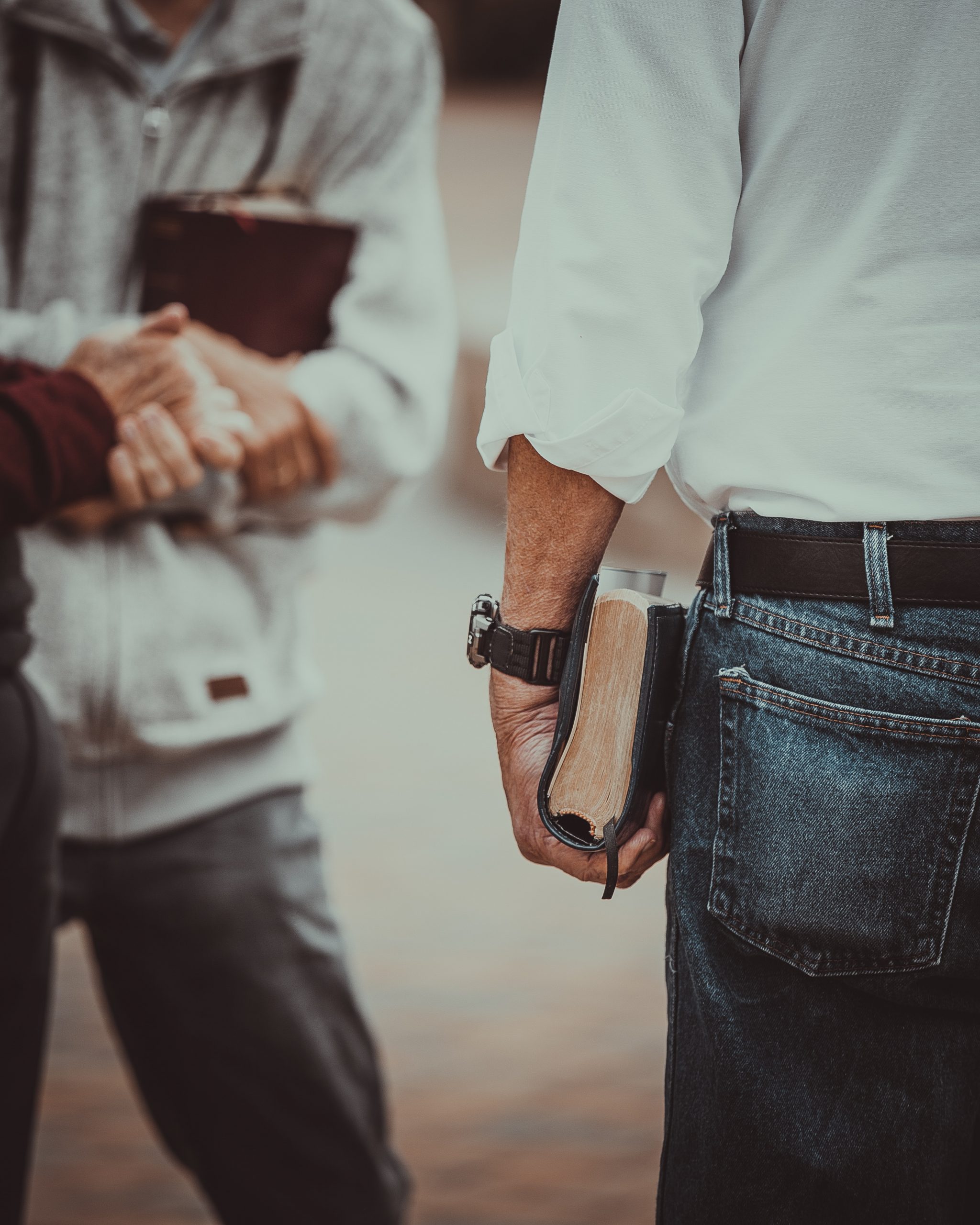 Share good news – Share this and any page freely. Over 100,000 views of blogs annually.
Share this link on your media, eg Facebook, Instagram, Emails:
Reaching an entire village from your desk
Renewal Journal – a chronicle of renewal and revival: www.renewaljournal.com
"What if you could reach an entire village with the Gospel… from your desk? This is what happened to our teammate, Amin," reports German church planter Jürgen Kramer, who ministers in Hamburg among refugees from Syria and Iraq.
During the lockdowns in Hamburg, Amin asked God: "What should I do? I'm at home and not allowed to go out. How do I reach people with the Gospel?" The answer came quickly with a phone call from a Yazidi friend in Northern Iraq. This friend shared how they were struggling against evil spirits. Black magic is unfortunately part of Yazidi culture, and many Yazidi have also been traumatised by ISIS.
"I prayed that God would release them and bring them freedom from these spirits," Amin said. I urged my friend: 'Please accept Jesus in your life, and ask the Holy Spirit to fill you and be with you forever.' My friend agreed, and I told him: 'If you don't connect with God every day, those evil spirits will be back, and they will be even more powerful.' After this conversation, my friend in northern Iraq decided he wanted to study the Bible together with me. He also invited a friend and their two sisters. God had answered my prayer."
'The two sisters went from house to house to share Jesus'
"For 4 months, we spent 3 hours every day reading and studying the Bible together. We also prayed, and I encouraged them to share Jesus with their friends in the university. During this time, we also decided to fast and pray that the glory of God would go from house to house among the Yazidi people. We would skip one meal each day for 10 days and spend that time in prayer. We would pray that each person in this community would know and experience the true love of God."
"Two or three months after we completed this Bible study, I started receiving good news from my friends there. The two sisters had been going from house to house to share Jesus in their Yazidi community. I got to know more and more new believers who had learned of Jesus from these two women. When the sisters encountered someone who had questions they couldn't answer, they would direct them to me, and we would search the Bible together for answers."
As a result, there is now a vibrant Yazidi house church planted in this community, and more and more Yazidis are coming to know the love of Jesus Christ. This house church has formed a couple of teams that go out and visit villages and camps. "Please join us in praying that this Yazidi church will continue to grow!" Amin asks.
Source: Jürgen Kramer, All Nations Hamburg
Joel News # 1264, June 28, 2022
Included in BLOGS INDEX 2: MISSION (INTERNATIONAL STORIES)
See also:

The Life of Jesus: History's Great Love Story – Blog
The Life of Jesus: History's Great Love Story – PDF


New Christian's Guide – Blog
New Christian's Guide – PDF

Post navigation
Renewal Journal – renewaljournal.com. Used with permission.