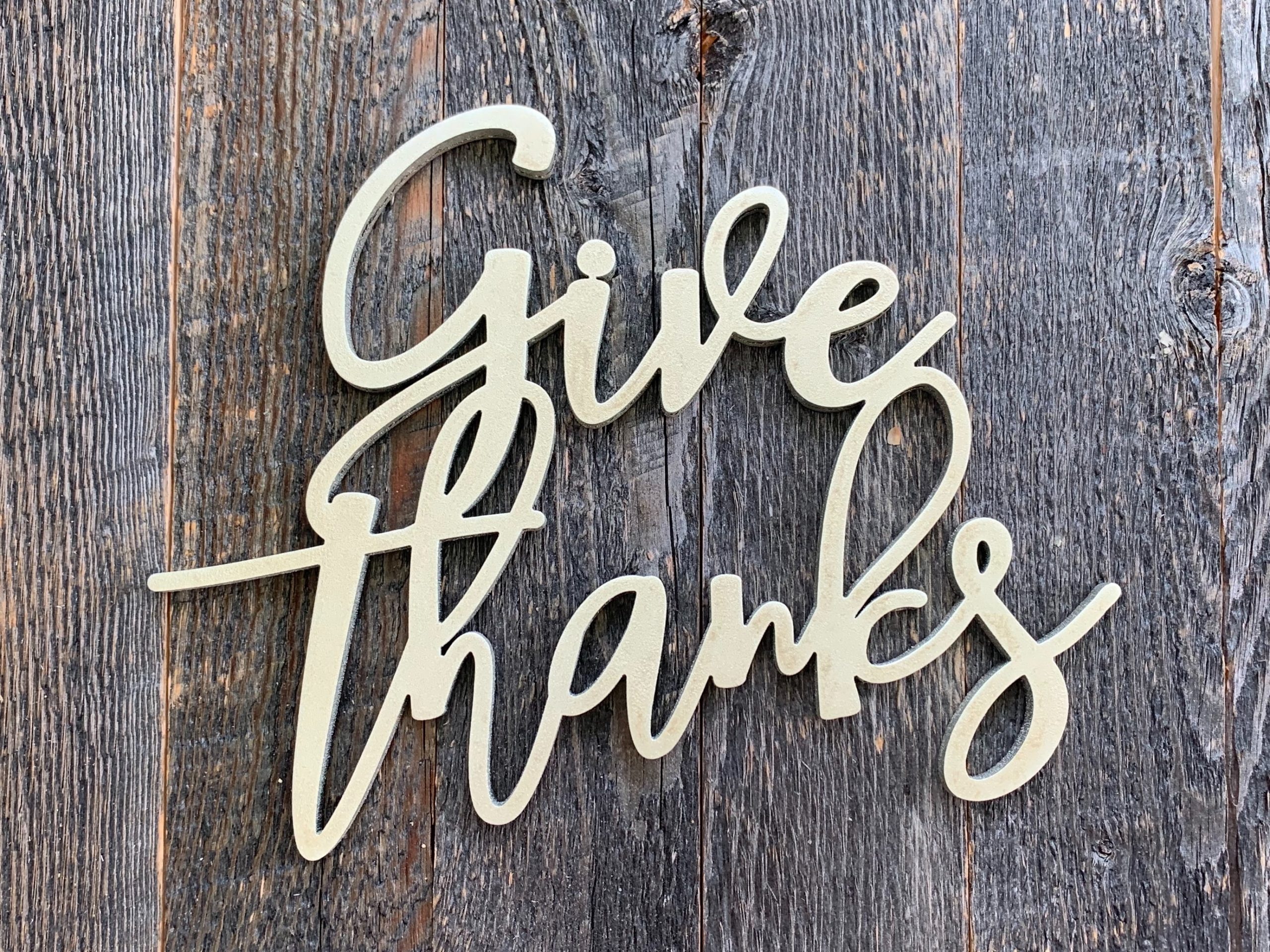 "Continue earnestly in prayer, being vigilant in it with thanksgiving." (Colossians 4:2)
A pall casts a shadow over the holiday lights this year for me. I lost one of my dear friends a couple of weeks ago, to the ravages of an aggressive brain tumor. Her untimely death has left a huge hole in our community and in my heart.
Grief will be a different process for me than for her immediate family…I can't imagine the depth of their pain. But the hurt is still real for me, too. For nearly three decades, Allyson* was always there for me, always a faithful prayer warrior.
I badly wanted to call her the other night or simply text her my prayer request. Her faith, stalwart to the very end, was a constant support. I miss our breakfasts, her smile, her bright spirit. She loved so many people…including me.
Once, when I mentioned to Allyson my fear of flying, she replied, "Well, if God has ordained for you to die in a fiery crash, you don't need to be afraid. He's the One who has already set the length of your days." Yet it seems so brutal that her days seemed shortened by cancer. It wasn't fair.
How do we give thanks to God in the face of grief? How do we express our gratitude to Him during times of discouragement, disillusionment, and despair? Times when we certainly don't feel grateful?
True gratitude isn't based on emotions. Nor is it some sort of pie-in-the-sky attitude. Saying "thanks" in vile circumstances is thorny…a painful action based on the will…a decision we make.
It's more than trying to find something good in the midst of the bad. It means thanking God for the sheer awfulness of a situation or trial. That's very difficult to do.
Sure, I can give thanks for all the positive things. I'm very grateful to our Creator for my beloved husband and my family, for health, for food/clothing/shelter, for good work, for the little privileges like sunshine and mountain vistas. I'm thankful for having known my friend Allyson. Just the same, I'm not the least bit happy about her loss.
Guess what? God doesn't call us to be happy. Instead, He commands us to give thanks and to be earnest in prayer. He is sovereign over our lives—allowing the good and the bad, as He sees fit, to shape us into the people He has chosen us to be. We can't see His purposes. All we can do is trust in His constancy and goodness.
Whenever I find myself in the midst of grief-laden events, my prayers become wooden—going through the motions, without warm feelings, prayed through tears. I pray through the Psalms that are full of supplication. I offer up my wounded spirit to God. Like the father who asked Jesus to heal his demon-possessed son, I pray for help in my unbelief.
In doing so, I find consolation in His presence, even when I am angry or despondent. And, I find strength to carry on.
I bow my head today, speaking praise to Him, giving thanks for my friend Allyson and her faith in Christ. I pray in the peaceful assurance I will see her again in heaven. And my heart begins to be lifted by His touch of true joy.
Are you struggling through a time of thanklessness? Are you troubled, worried, sorrowful, bitter? Friend, put your hope in God. Ask Him to deliver you from a lack of gratitude. He knows your pain, and even when He is silent, He is working in your life. Say with the psalmist, "Why are you cast down, O my soul? And why are you disquieted within me? Hope in God; for I shall yet praise Him, the help of my countenance and my God." (Psalm 42:11)
My prayer today is also for you—that as you read this, you will find comfort in the decision to give thanks for the dreadful as well as wonderful things in your life. Set your mind and heart on Him, and praise Him in spite of discouragement. He has made it clear in His word that He loves you and will never leave you.
May you count on Him to redeem your life from the miry pit, place your feet on firm ground, and fill your soul to the brim with gratefulness. I thank our Lord for you.
Jesus, You are our Rock. When we come to You with heavy hearts, forlorn and abandoned, low on faith, please restore our trust in Your good plans. Plant seeds of gratitude in our souls, nurtured by Your Holy Spirit, to bear fruit for You in times of bereavement. We thank You every day for who You are—our loving Savior and Friend. Give us a new hope and strength to face difficult seasons. In Your name, Amen.
#theprivilegedlife #lightbournecreative #JesusChrist #thankful #gratefulheart #prayerfor2021 #prayforhealing #thankyouJesus #thankfultoGod #privilegedchildofGod #privileged #gratitude #abundantlife #Christianprivilege #Christianlife #Christian #theprayerlife #love #loveJesus #prayerforendofpandemic #family #blessed #grateful #celebratelife #givethanks #faithlife #loveofGod #freedominfaith #joy #joyoftheLord #prayforchristians #walkthetalk #forgiveness #walkingwithjesus #hope #hopeinChrist #hopeinJesus #childoftheKing #thanksgiving #importanceofprayer #Christianlove #love #evangelism #shareJesus #ambassadorforJesus #KingJesus #prayerwarrior #warroom #answeredprayer #trustinJesus #powerofprayer #legacyoffaith #ancestralfaith #prayfornextgeneration #faithfulnessofGod #thanksgivingprayer #thanksgiving #givingthanksineverything #bereavementduringholidays #prayerofgratitude
© Copyright 2022 Nancy C. Williams, Lightbourne Creative (text and photography)
Scripture taken from the New King James Version®. Copyright © 1982 by Thomas Nelson. Used by permission. All rights reserved.
*I blogged about Allyson not long ago…my "double-dog-dare" friend: https://lightbournecreative.com/2022/08/08/the-privileged-life-the-perfect-peace-in-trusting-jesus/
© Copyright 2022 Nancy C. Williams, Lightbourne Creative (text and photography). Scripture taken from the New King James Version®. Copyright © 1982 Thomas Nelson. Used by permission. All rights reserved.