Overwhelmed By Life, Yet Overruled By God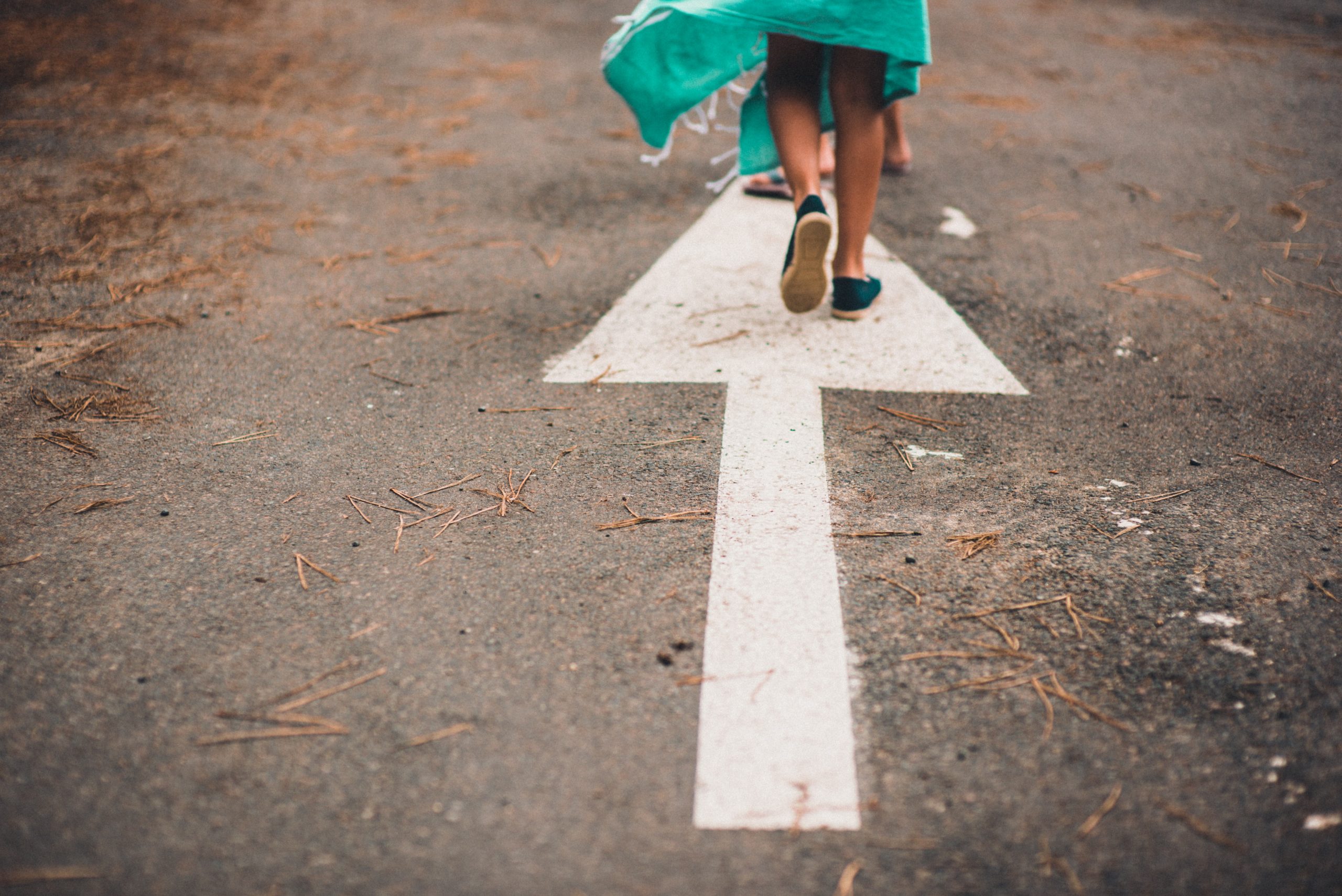 No one likes to be told "no". It's just human nature. We don't like to be wrong and we don't like to be told what we can or cannot do. That humbling feeling is a doozy. So, we do all that we can to ensure we don't ever have to feel that way—or at least feel that way as little as possible.
However, being humble before God, no matter how we feel about the matter, is an absolute must!
I recently listened to a message by T.D. Jakes, as I often do. And in this message, he talked about how we handle God's, "No." He talked about Paul and how Paul prayed several times to God (three, to be exact) to remove this "thorn" from his side. He talked about how Jesus prayed and asked God to remove this cup—dying on the cross—from before Him. And each of these times, God's answer was a resounding no because God's will had to be done.
This message slapped me upside the entire head. It dragged me by the ends of my hair! And I promise you, if you are in a season anything like mine…you know, where you are constantly begging God to just change this one situation, then please go and listen to this message!
And if you don't listen, keep reading! (Or, better yet, do both!)
Because here's the thing about glorying—the way Paul did—in God's no: God is saying no for a reason! Now whether that be to protect and insulate you or better yet prepare you…or simply because He has better for you, It is absolutely not because God wants to be a big bully. He doesn't relish in your pain. God isn't sitting back with a bucket of popcorn watching you struggle to keep your head above water. God takes no pleasure in seeing you at your lowest.
What God is doing is preparing you.
Even more, He is simply waiting to see, "When will they stop flailing about trying to save their own selves and reach out to me for my hand?" Because if you stopped just long enough—got out of your feelings just long enough—you would see that God is standing right there, with so much patience and love, waiting for you to stop and simply reach out to Him.
And I know that you don't like it—I get that it pains you—but He trusted you with this trial. He trusted you with this issue. He trusted you with this thing that is overwhelming you. He trusted you enough that He said, "My daughter—my son—can handle it."
But…you can't handle it on your own and that is why you are flailing.
So, not too long ago, I got frustrated with my son when we went to the floating obstacle course. He had on a life vest, but wouldn't trust me when I told him that he would simply float, that nothing would happen to him if he just let go. It was frustrating because not only was I right there showing him that he would be fine, but my track record has proven that I would never lie to him or hurt him. Yet, he still didn't trust me this time. I tried to bring up all the times he had been afraid before and how that worked out for him. I tried to show him the others that were out there swimming just like him and how if they were fine then he would be ok as well. Yet, none of it mattered.
Now, I can't speak for God, but I can imagine that this is how frustrated He becomes when we don't trust His "No" or his "Wait." Because I know that frustration firsthand!
We should trust that God sees the bigger picture. Our view is not only limited, but it is also severely erroneous because we tend to see through the lens of our pain and minimal experience!
When we are hurt, we make bad decisions. When we are extremely happy, we can make rash decisions! This is why we should trust that the one who knew our ends before our beginnings probably knows next better than we do.
So, we SHOULD trust that when God says, "NO!" that it is absolutely for our GOOD! But, instead, we try to make an argument as to why this thing we think we want so badly is better for us. We begin to bargain with the one, true, and ALL KNOWING God!
It definitely be the audacity for us, sometimes!
But, like T.D. Jakes explained: the same way the lawyer (us) has the right to make an argument or objection towards something he doesn't agree with, the judge (God) also has the right to simply OVERRULE it!
"But God, I can't do this anymore." Overruled.
"God, if you just take this, I promise I would be happier to do Your will." Overruled.
"This is too much, God. I can't handle this. I'm not built for this!" Overruled.
"God, just give me this one thing. Just this ONE THING." Overruled.
It's frustrating! Not only for us, but for God as well.
Because He's already told us that His grace was sufficient for us! (2 Cor. 12:9) He's already spoken that He will sustain us! (Ps. 55:22) When we are ready to give up, He promised to increase our strength! (Is. 40:29) He let us know that we can cast all of our cares, anxieties, frustrations and whatever overwhelms us on to HIM! (1 Pet. 5:7)
So, when we are overruled by His no, while we may not like how it makes us feel, we can rest knowing that it is working together for our good. And because we know Him, we should remember what He's already done for us.
When you tell your children, "No," you're not doing it to be a big meanie or because you don't want them to experience the best in life. You're doing it for the exact opposite reason. You're doing it because you love them, you want to protect them, and you want them to have the greatest things that life can offer them. So, if that means saying no to this thing that they think they really want or need, then you will do it no matter how angry or sad they become.
Because you know they don't see things the way you do. And eventually, they will understand it.
And who knows when eventually may be for us. It may be tomorrow and it may not. But whether we understand it or not, we know that we can trust Him. And even when we are overwhelmed with life and God overrules us and still says no to our pleas and petitions, we need to remember that He will still be there for us no matter what.
So, this is why Paul said that he can glory in his tribulations and weaknesses! Don't you get it yet?? Because Paul finally did. He finally understood that it was this perceived weakness by humanity's standards that God could really work through! His weakness was really his strength! Because of his humility God could work through him and get the glory. God doesn't want arrogance. He doesn't want people who think they can do it on their own. He wants those that know if God isn't with them, then they don't have a leg to stand on.
So, whatever Paul's issue was—whatever your issue may be that you are continually begging God to remove from you or do for you—understand that God hasn't done it yet because it keeps you closer to Him.
Is that mean or is that pragmatic? NO! And I'll tell you why: If you need to continually lean on Him, you'll always go to Him first!
I get it—more than you know—and this is why this message was absolutely for me. But, I also thank God for the revelation that this "thorn" is keeping me near to Him. And I know that His "No"—while painful and humiliating—is only to keep me from something I don't need and to give me something greater.
And I remember that I prayed that I never wanted to go without him. And as painful as it is. As much as I struggle with it. As much as I sometimes hate it, I will also glory in it knowing that God is in it with me and He gave me all that I need to continue to fight the good fight!
So what about you? Will you break in what's overwhelming you? Or will you praise God for trusting you with it and strengthening you for it?
You choice.
Because overruled doesn't mean it's over for you. It simply means trust God even when it's painful.