Roma Downey releases 'Be an Angel' devotional, encourages believers to 'shine the light of God's love'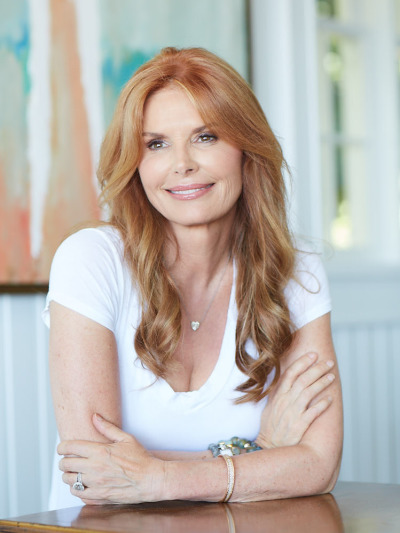 Emmy-nominated actress and New York Times bestselling author, Roma Downey, is encouraging readers of her new book, Be An Angel, to be a ray of light in people's lives by performing acts of kindness for a family member, a neighbor in need or someone in the community. 
Downey shares her own stories, testimony and Bible verses in the 52-week devotional, Be An Angel: Devotions to Inspire and Encourage Love and Light Along the Way. At the end of each chapter, there's a "be an angel" suggestion.
"What might you do to do something for somebody else? To show somebody a little bit of kindness or pay it forward in some way," Downey proposed in a recent video interview with The Christian Post.
Downey was a part of the iconic '90s TV series "Touch By An Angel," and after playing an angel for nearly a decade on screen, she has continued to share the hope that arises from her faith in Jesus Christ.
"I think when you have had an experience of God, when you do have a relationship with the Lord, then you want everybody to know about it because it is life-changing. It is the inner sunrise, it is stepping out from the darkness of the not knowing into the light and certainty of the beauty and wonder and awesomeness that is our God and how loving He is," Downey declared.
Coming out of lockdowns, isolation, loneliness and suffering from the pandemic of both lives and livelihood, the filmmaker said people were able to "reevaluate" who they are.
"I think we realize that there's a lot of isolation and a lot of loneliness and heartache out there," she continued. "I feel, if nothing else, I hope my book just reminds us all … who do you know in your neighborhood? Is there somebody that lives by themselves, some old person by themselves? Could you, when you're on your way home from the grocery shop, stop and pick something up and drop it off?
"They're really simple things. This is not brain surgery. They make a difference," Downey assured.
Downey said she also frequently prays for common decency in discourse, lamenting the negativity and hatefulness she sees on Twitter. "I know it's hard to create, and it's easy to criticize. I just think we have enough critics. We need to be noisier encouragers," Downey posited. Be An Angelfeatures several quotes from various faith leaders and influencers. In one devotional, Downey quoted the late Della Reese, her co-star on "Touched By An Angel." It was on the set of that program where Downey and Reese often prayed together that God would use them as "catalysts.""If we're going to be used by God, we need to let go of our expectations and get out of the way," Reads Reese's quote in the book.UnmuteAdvanced SettingsFullscreenPauseUp NextDowney added, "If God is going to use us and He's going to come through us," you cannot be "in front of that, stopping the flow of Spirit." In the book, Downey shares several personal stories from her own life that illustrate how she has been encouraged to give back to others, and how her faith in Jesus had helped her get through challenges, loss and heartache, and show kindness and empathy toward others.
"I never wanted to pretend to be anything I wasn't. I mean, clearly, I'm not an angel. I play one on TV, but I'm not perfect, and I mess up just like everybody else. That's not what I'm suggesting here, that we be perfect. But simply that we allow ourselves to be used for goodness, for kindness. That we allow ourselves to be used to shine the light of God's love, and that we remember that we're all connected and that we all belong to each other. I think that's the thing that we've forgotten.
"We've forgotten that we belong to each other, even in our own country, we see such divided times."
Downey and her husband, Mark Burnett, produced the epic 2013 history-making series "The Bible" that was seen by over 100 million people. Although the couple has had a great impact on the world, she said it really only takes small gestures of kindness to make a monumental impact.
"I feel if we want change in our world, if we want change to reflect the kind of values and the sorts of people that we are, that we want to be, and the safety that we want our families to live in, the he change has to begin inside each and every one of us. I don't know how to impact the world stage, but I do know how to within my own family, within my own heart, within my own community. That's what I'm responsible for."
"I'm just trying to encourage others through Be An Angelthat if we each did a little bit of something together, that maybe in our togetherness, collectively, we could make the world just a little bit kinder," Downey concluded.
Be An Angel is now available for purchase everywhere books are sold.
Originally published on The Christian Post.