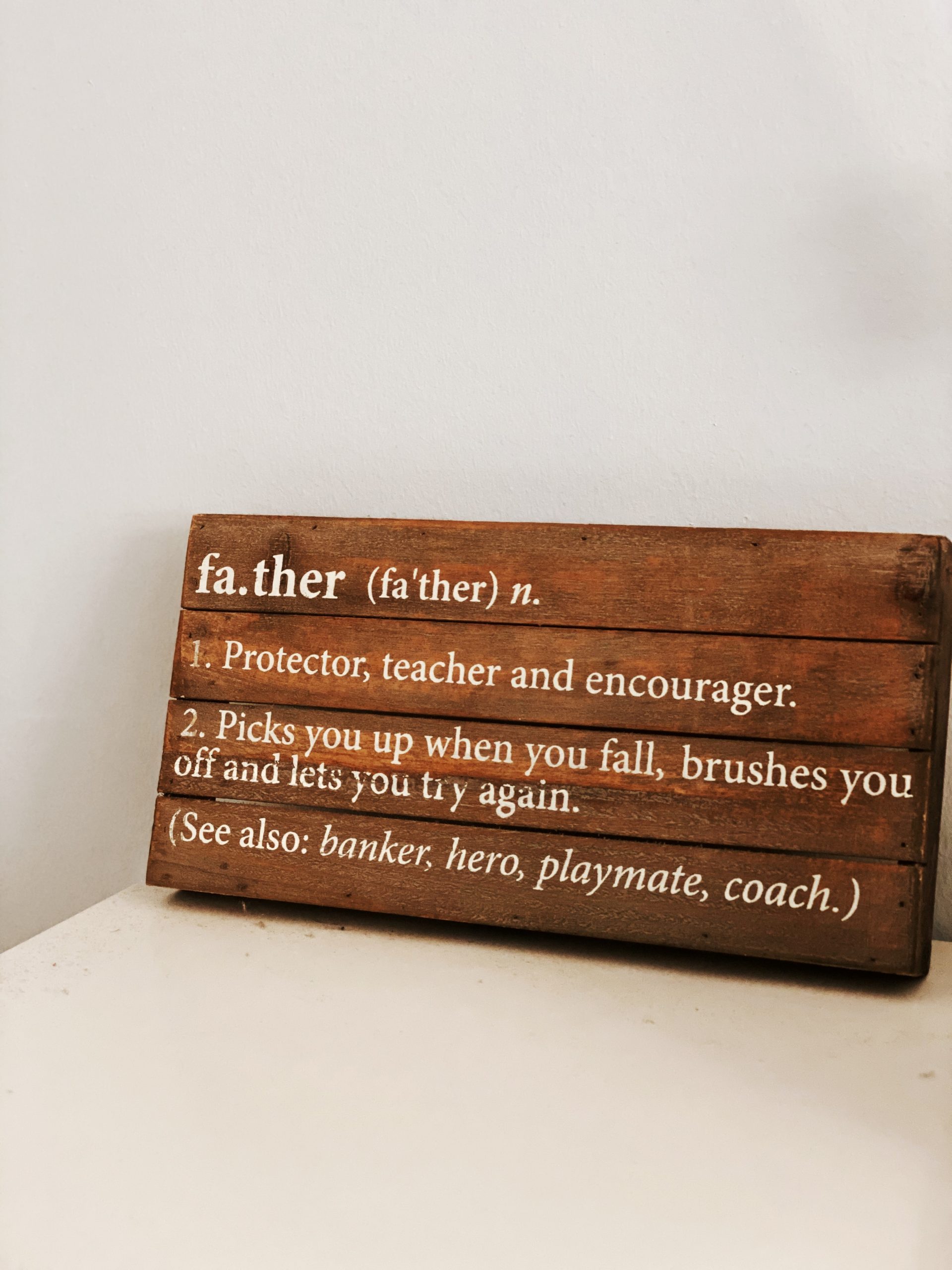 In honour of Fathers' day which was celebrated across the world on Sunday 16th June 2019, this blog post is dedicated to all our awesome daddies.
Guest Writer, Victor Adewumi shares his perspective on the role of fathers and the meaning of fatherhood. He will be discussing our relationships with our heavenly Father as well as our earthly father from a male perspective. The way daughters and sons relate with their fathers can be very different yet we have a heavenly Father who loves us all the same.
Why is it that on Mothers' day, society identifies and celebrates the virtues of a mother; but on Fathers' day, fathers are only told how to do their job better?
In celebration of Fathers' day 2019, I'd like to share a personal story that I believe reflects the heart of a father.
For seven years, my dad was the resident pastor at my church. That meant preaching every Sunday, organizing midweek services – including the daily 5:30-6:30 am congregational prayers at church. Somewhere in the mix, he finds time to tend to church members who need prayers and counselling. That being said, you would be forgiven to think he was a paid full-time pastor. He wasn't.
Like most church members, my dad had his full-time 9-5 type job. In addition to that, he also runs his own private business, while also being actively involved in the community, especially the African community.
In spite of his tight schedule, the more humbling aspect of my dad is his lifestyle at home. He always has time for me. Whether it's by poking fun at my mismatching outfit or sitting down with me to watch the Liverpool vs Tottenham champions league final; he has a cunning way of letting his presence be known! As I transition from a big boy to a young man (haha), I've come to have a greater appreciation for my dad, although it hasn't always been like that.
There was a time when it was quite awkward sitting next to my dad on the couch – let alone to talk. I was shy, introverted and super withdrawn. Throughout this period, he was patient yet relentless. Whatever I liked which as you can imagine, was hard to tell because I was so shy, my dad also made an effort to like. He diligently sought a common playground for both of us. That was how our banter on soccer and US politics began.
My dad's approach to encouraging his relationship with me, in many ways, parallels God's relationship with His children.
Revelation 3:20 says;
"Behold, I stand at the door and knock. If anyone hears my voice and opens the door, I will come into him and dine with him, and he with me…"
That speaks of patience. So the times my dad would watch a deadpan Victor (me) return from school and head straight for the basement, he was standing at the door and knocking.
Luke 15:20 says;
"And he arose and came to his father. But when he was still a great way off, his father saw him and had compassion, and ran and fell on his neck and kissed him".
When my father discovered my interest in soccer and US politics, he did not hesitate to bring it up. In his bid to run towards me he became committed to the idea of enjoying soccer and US politics. I must add here: there were no kisses. Sorry.
Rule of thumb: Mothers want you to talk to them; Fathers want to talk to you!
Perhaps, the best Fathers' day gift you can give your dad is your listening ear. I know there are exceptions but creating an audience with your dad can make Him very happy. That big 'H' in front of "Him" is no typo. Friends, our heavenly Father wants to talk to us yet we prefer talking rather than listening to Him. Let's change that.
Talking about sturdy…like God, fathers are like a steady hand in our journey in life. Whether we're riding up the rungs of life's happy ladder or we're wronged by a dark-night-of-the-soul experience, their insight and advice can be a priceless gem. It could be something they say casually on your way back from the movies, but that little piece of wisdom can become a lifetime guide for the challenges ahead.
Perhaps, the reason why fathers are often mistaken as cold and indifferent is their tendency to maintain touch with the big picture. Usually, fathers are able to detach themselves from the thrill or heat of the moment. Like Mo advised, although our fathers are usually not as openly affectionate, with some encouragement their loving side comes out strongly! In fact, when we tear down the veil of lies behind the so-called cold and indifferent fathers, what you'll see is: sturdy.
But, hey! hold up one minute. My father ain't no perfect soul. The good news, though, is that we all have a perfect heavenly Father. There are moments when I disagree with him and there are many times I don't understand his actions. Similarly, there are moments when I disagree with Him and there are many times I don't understand His actions. Still, whether I'm dealing with Father God or Mr. Adewumi, something I appreciate is that their intention is always love!
When my dad was at the University of Ibadan, he came up with this quote,
"The race of life is not for the timid and unsure; it is for the determined and the indomitable."
I want to modify it:
To be a father is not for the macho and the sculpted; it is for the God-fearing and the sturdy!
Victor Adewumi is a talented writer and speaker whose website 'Alive for JESUS' aims to inspire and equip this present generation to be ambassadors for Christ. He recently started a YouTube channel! Check him out and support him.
#LiveOnPurpose
Mo 🙂