The Privileged Life: What to Do When God Closes Doors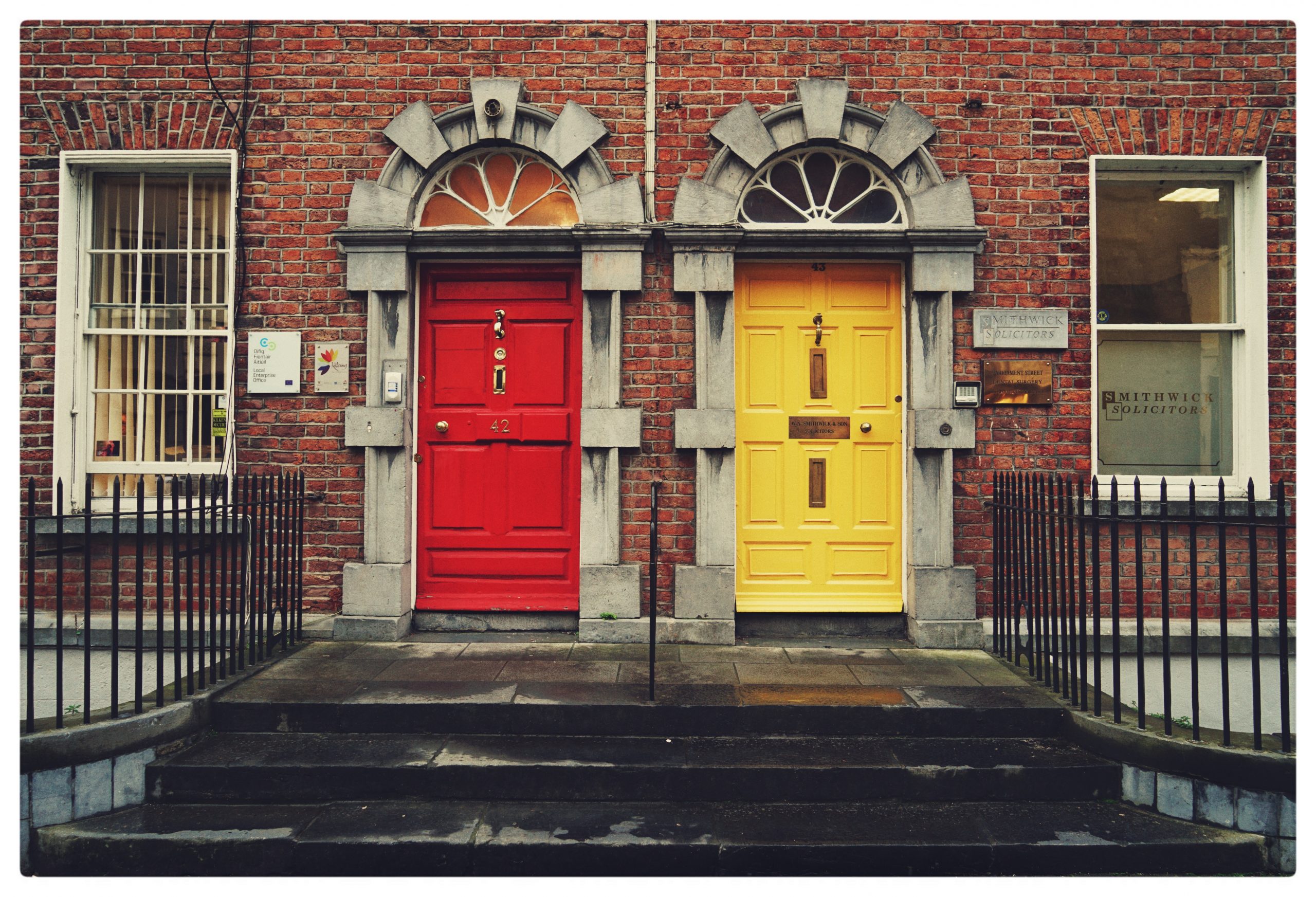 "I am the door. If anyone enters by Me, he will be saved, and will go in and out and find pasture." (John 10:9)
A popular American television game show from decades ago, "Let's Make a Deal," has been rebooted for current viewing. As with the original version, contestants show up in outlandish costumes to compete for prizes. 
During the show, a winner-wannabe is asked to choose between three doors, each with an unknown prize behind the curtain. Only one door, however, holds a big-ticket item, like a new car or European vacation. Behind the other two prize doors? A kitchen appliance or a suitcase set. Meh.
Everyday life holds similar experiences for all of us. We make choices along the way, wondering in retrospect if we should have chosen Door No. 3 instead of Door No. 1. 
What happens, though, when there are no choices? What about doors that slam shut in your face? The ones you thought were right, with the most promising rewards? 
What about times when you knock and get nothing but silence from the other side?
When doors close, we have few alternatives. We can pound away fruitlessly, hoping the doors will reopen. We can walk away, filled with anger or despair. We can frantically start trying knobs on all the other doors to see if any will open.
You've probably heard people say, "When God closes a door, He opens a window." This platitude gives false expectations, however. God doesn't always give us a second option.
It's especially tough when others around you walk easily through their "doors," with fabulous prizes awaiting them. Sometimes, you learn that your padlocked doors had some very nice trophies behind them, too. You wonder why God would deny you those privileges.
Closed doors are part of God's sovereign plan, however. And we don't always know the reasons.
What we think is best for us may not be according to His design for our lives, our sanctification, and ultimately His blessing upon us. He may give us a bitter pill to swallow for our healing. Or He may lead us on a thorny path that takes us through suffering to a new humility.
Like game show contestants disappointed by the "wrong" door, we may not be happy with the door God has opened for us. We wish we had a new car or vacation, but we must accept—with gratitude—the path He has called us to follow. 
That's because God's plans for us are good. We can count on this because we know He is good. He's not a capricious deity who changes His mind or flippantly zaps us with calamity.
From our perspective, we can't see what He's doing. It doesn't make sense that He's allowing this war in Ukraine to smolder in constant destruction. It doesn't feel right when a loved one succumbs to cancer or we face unjust imprisonment or we find ourselves in financial ruin. It wears on us when we have constant pain and loss. We long for another door to open.
But when all the doors are bolted tight, we have one remaining option—we can look up, above all earthly doors, to the only Door that matters.
Jesus proclaims that He is the best option in our lives, the entrance with green pasture—heaven—behind it. Not only that, He stands at the doors of our hearts, ready to be welcomed therein, as He says in Revelation 3:20: "Behold, I stand at the door and knock. If anyone hears My voice and opens the door, I will come in to him and dine with him, and he with Me." 
Friend, whatever closed door you encounter today, look beyond it to the One who opens eternal life to you. He loves you, and He will send His Holy Spirit to guide and comfort you. Ask Him today to help you. And open the door to your own heart to invite Him in. He wants to have dinner with you. And what a wonderful, abundant wedding feast you will enjoy with Him.
O Jesus Christ, we praise You for being the continually open Door to our souls. You have invited us to share life eternally with You, in a heavenly feast beyond our wildest imagination. Please lift up our eyes to see Your glory and wait patiently for the day You'll take us home. And in the meantime, open the doors that will grant us the privilege of serving You in the very best possible way. In Your loving name we pray, Amen.
#theprivilegedlife #lightbournecreative #JesusChrist #thankful #gratefulheart #prayerfor2021 #prayforhealing #thankyouJesus #thankfultoGod #privilegedchildofGod #privileged #gratitude #abundantlife #Christianprivilege #Christianlife #Christian #theprayerlife #love #loveJesus #prayerforendofpandemic #family #blessed #grateful #celebratelife #givethanks #faithlife #loveofGod #freedominfaith #joy #joyoftheLord #prayforchristians #walkthetalk #forgiveness #walkingwithjesus #hope #hopeinChrist #hopeinJesus #childoftheKing #thanksgiving #importanceofprayer #Christianlove #love #evangelism #shareJesus #ambassadorforJesus #KingJesus #prayerwarrior #warroom #answeredprayer #trustinJesus #opendoors #closeddoors #letsmakeadeal #doornumber1 #threedoors #prayforukraine
© Copyright 2022 Nancy C. Williams, Lightbourne Creative (text and photography)
Scripture taken from the New King James Version®. Copyright © 1982 by Thomas Nelson. Used by permission. All rights reserved.