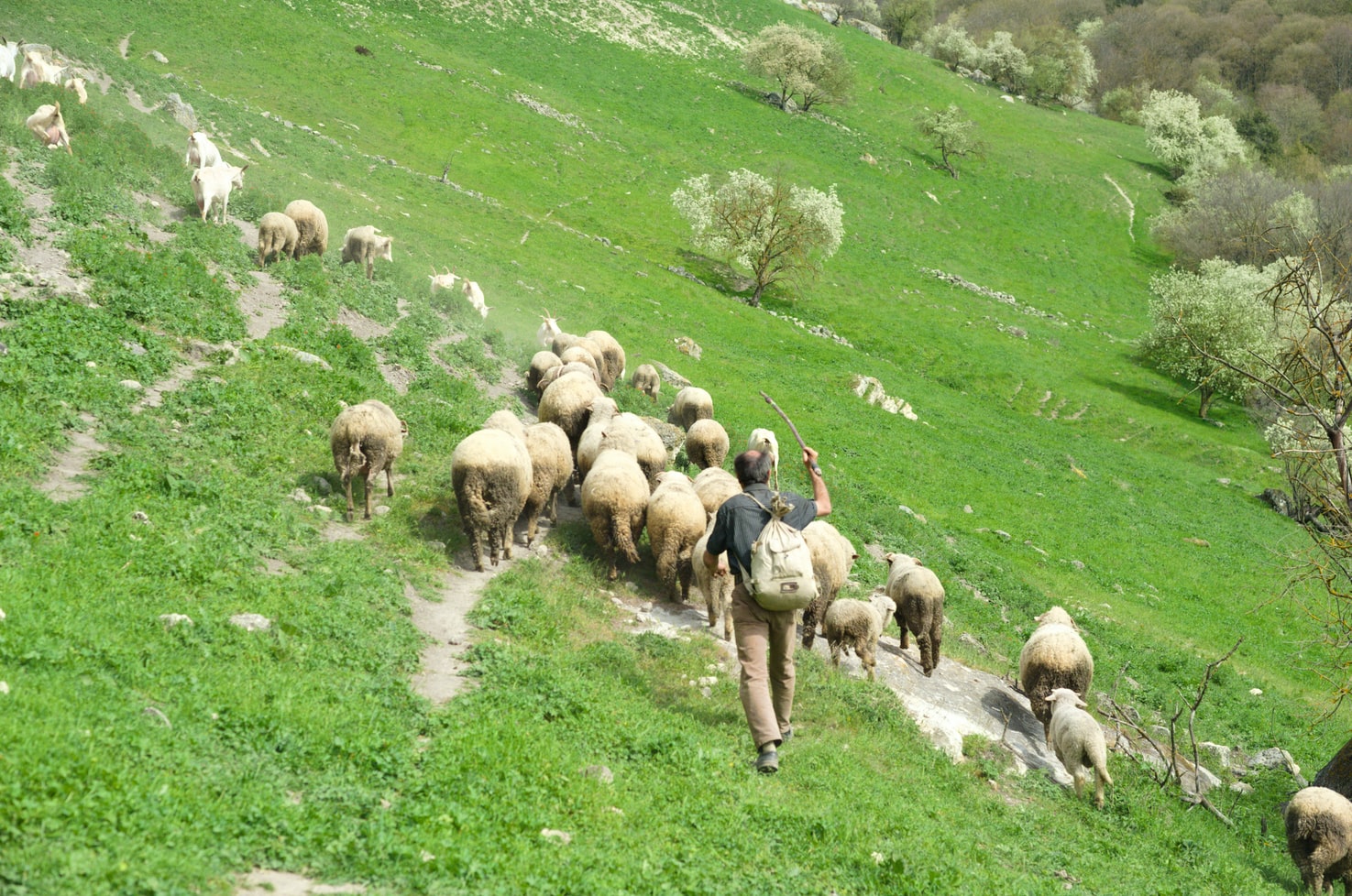 What is the role of a shepherd of God's people? Sometimes I think we confuse our role and get discouraged as a result.
Many pastors and teachers get frustrated when people fail to live up to their expectations, or when they come so far only to mess up again. I can easily join them in that frustration. It hurts to invest so much time into people and them see them walk opposite of where you feel you were leading them.
The reality is that even if you are doing all you know to do and are called to do, people will wander. Sadly, many pastors and teachers I know blame themselves. They allow it to impact their self-esteem or use it as a measure of their effectiveness.
But the role of a shepherd is to lead sheep to the source of provision, not be the provision.
Shepherds point people to truth and grace, but you can (and should) trust God with people's hearts.
The job of a shepherd is not to make grass or water. It's to lead the sheep to quality grass and water.
You can't change another person's heart, so don't be too frustrated when people don't seem to change.
That's God's job.
Do the leading – let God do the changing.
Nate and I are about to launch a new season of the Ron Edmondson Leadership Podcast, so subscribe now. You don't miss the next one.
Used by permission from RonEdmondson.com
Used with permission from Ron Edmondson.