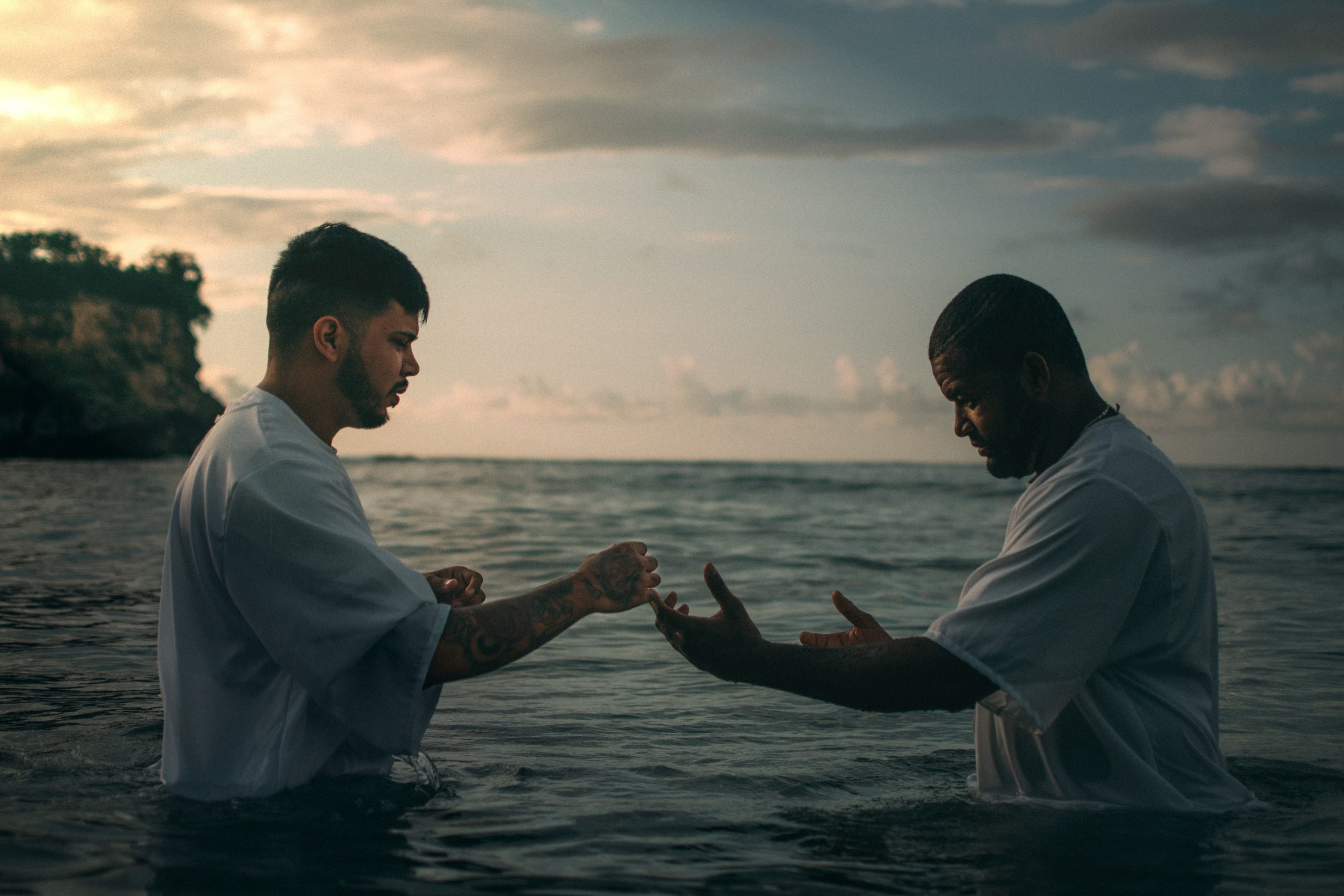 This blog was originally posted in March, 2016. —ed.
Imagine walking several grueling miles through rough, dry terrain to listen to an outcast from society proclaim a countercultural message that assaulted all your religious beliefs and practices. Not many of us would sign up for such a journey, or sit patiently through such a confronting sermon. And yet large crowds from Jerusalem and Jericho did just that, marching into the wilderness en masse to hear John the Baptist.
The exact location of John's baptizing ministry along the Jordan River is unknown. The apostle John notes that it was near "Bethany beyond the Jordan" (John 1:28), but archeologists are uncertain as to the precise location of that ancient town. It was likely toward the southern end of the river, near Jericho and the Dead Sea—which is why the inhabitants who flocked to hear John preach were from nearby Jerusalem and Jericho.
John may have been surprised when the huge crowds came to hear him, especially when the antagonistic scribes and Pharisees showed up. But he was absolutely shocked when Jesus, the King Himself, appeared in the crowd and asked to be baptized. Surely, if anyone did not need a baptism of repentance, it was the Messiah, the sinless Son of God! Accordingly, Matthew 3:14–15 says,
But John tried to prevent Him, saying, "I have need to be baptized by You, and do You come to me?" But Jesus answering said to him, "Permit it at this time; for in this way it is fitting for us to fulfill all righteousness." Then he permitted Him.
As unthinkable as it was, Jesus had purposefully come to John to be baptized. When he first saw Jesus coming toward him, John declared, "Behold, the Lamb of God who takes away the sin of the world! This is He on behalf of whom I said, 'After me comes a Man who has a higher rank than I, for He existed before me'" (John 1:29–30). In that brief salutation, the baptizing prophet expressed the profound truth of Jesus' Person and mission—noting both Christ's redemptive work as the Lamb of God and His eternality as the Son of God. Understandably, John's first reaction was that the Redeemer ought to baptize him, not the other way around.
John's baptism was a way for sinners to physically symbolize their repentance from sin. But Jesus came to be baptized even though He was absolutely sinless. Bewildered, John must have wondered, "Why would the perfect One who takes away the sins of the world want to participate in a ceremony that symbolizes a turning from sin?"
Jesus patiently explained to John that although it might seem confusing, He must be baptized in order to "fulfill all righteousness." What did He mean by that? Simply that John's baptism was from God who ordained it as an act of righteousness, required by God. And Jesus did all things that God declared to be righteous as part of His total obedience to His Father.
The baptism of Jesus also demonstrated three other related things. First, it portrayed His willingness to identify with the sinners whom He came to save. As the first act of His public ministry, the Friend of Sinners associated Himself with those who were unrighteous—by submitting to a baptism designed for sinners. Second, His baptism served as a symbol of His death and resurrection. It prefigured the final act of His public ministry, His crucifixion and subsequent victory over death. Finally, Jesus' baptism served as a coronation ceremony and as a fitting beginning to His public work. When He came out of the water, God the Father commissioned Him with a voice from heaven. In the words of Matthew,
After being baptized, Jesus came up immediately from the water; and behold, the heavens were opened, and he saw the Spirit of God descending as a dove and lighting on Him, and behold, a voice out of the heavens said, "This is My beloved Son, in whom I am well-pleased." (Matthew 3:16-17)
For Jesus, His baptism marked the beginning of His preaching ministry. For John, it was the climax of his God-given task. The faithful forerunner had fulfilled his mission to proclaim Christ's coming and prepare the way for His arrival.
After this point, John intentionally sought a diminishing role as he continued to point people away from himself and toward Jesus Christ. He encouraged his disciples to become followers of Jesus (John 1:34–36), and when some of his other disciples became jealous of Jesus' popularity, John told them:
You yourselves are my witnesses that I said, "I am not the Christ," but, "I have been sent ahead of Him." He who has the bride is the bridegroom; but the friend of the bridegroom, who stands and hears him, rejoices greatly because of the bridegroom's voice. So this joy of mine has been made full. He must increase, but I must decrease. (John 3:28-30)
With no desire to compete with Christ, John joyously deferred to Him. His calling had been accomplished, and John moved into the background, then prison and death.
A Greatness Like John's
Of all the heroes in Israel's history, John the Baptist, though the greatest, was also one of the most unlikely. We've already noted some of the characteristics that made him unique: his extraordinary birth, wilderness upbringing, eccentric clothing, exotic diet, fiery preaching, and ministry of baptism. John possessed none of the qualities society usually associates with greatness. He was not like any of the religious or political leaders of his day. Yet God chose him to fulfill the highest privilege of any religious person who had ever lived. Throughout his life, John exhibited genuine humility, passionate devotion to God's revelation, and a Christ-centered focus. For those reasons, he is rightly considered a great hero of the faith.
From the world's point of view, he achieved nothing of lasting value. Rather, he was hated, despised, and decapitated by his enemies. But in terms of divine approval and privilege, no one had ever been given a more noble calling than John. Like many of the other heroes of the faith, John's loyal service to God ultimately cost him his life. The book of Hebrews reports that many of the Old Testament prophets were
tortured, not accepting their release, so that they might obtain a better resurrection; and others experienced mockings and scourgings, yes, also chains and imprisonment. They were stoned, they were sawn in two, they were tempted, they were put to death with the sword; they went about in sheepskins, in goatskins, being destitute, afflicted, ill-treated (men of whom the world was not worthy), wandering in deserts and mountains and caves and holes in the ground. (Hebrews 11:35-38)
As the last and greatest of the Old Testament prophets, John's ministry similarly ended in martyrdom. Yet, the legacy of his faithfulness shines as brightly as all those who came before him, and it reminds us how true greatness is measured.
It may be a shock to our superficial society to learn that greatness is not defined in terms of human achievement, athletic prowess, financial gain, political power, or celebrity status. Instead, it is measured by how one relates to the person and work of Jesus Christ. John the Baptist was great because of his proximity to the Messiah. Similarly for us, true greatness is found in faithfully acknowledging the Savior. It is derived from our relationship to the One far greater than John—the Lord Jesus Christ.
In Matthew 11:11, after noting the unique greatness of John the Baptist, Jesus went on to make a vivid spiritual point. The Lord explained that "the one who is least in the kingdom of heaven is greater than [John]." In saying that, Jesus was not diminishing John's stature; rather, He was emphasizing the spiritual privilege that all New Testament believers enjoy. John was greater than the Old Testament prophets because he personally participated in the fulfillment of what they had merely anticipated from a distance (cf. 1 Peter 1:10–11). But all believers after the cross and resurrection enjoy even greater privilege still because we participate in the full understanding and experience of something John only anticipated—the actual atoning work of Christ.
Upon arriving in heaven, our privilege will be elevated infinitely, as was John's. There, our faith will be sight and our hope will be realized as we praise our Savior face to face. John's unique greatness was with regard to his role in human history. In terms of spiritual inheritance, however, even John's earthly greatness cannot compare to what he and every believer will enjoy in the glories of heaven.
One day we will meet John and for all eternity join with him in worshipping the very Savior whose coming he so faithfully proclaimed: Jesus Christ, the Lamb of God, who takes away the sins of the world.

Used with permission from John MacArthur.