One woman did something for Jesus that others criticized her for, yet this is what the Lord said about her:
"Let her alone. Why do you trouble her? She has done a good work for Me. For you have the poor with you always, and whenever you wish you may do them good; but Me you do not have always. She has done what she could. She has come beforehand to anoint My body for burial. Assuredly, I say to you, wherever this gospel is preached in the whole world, what this woman has done will also be told as a memorial to her." ~Mark 14:6-9 (emphasis mine)
Her name was Mary, and she took what was most valuable and poured it out for her Savior.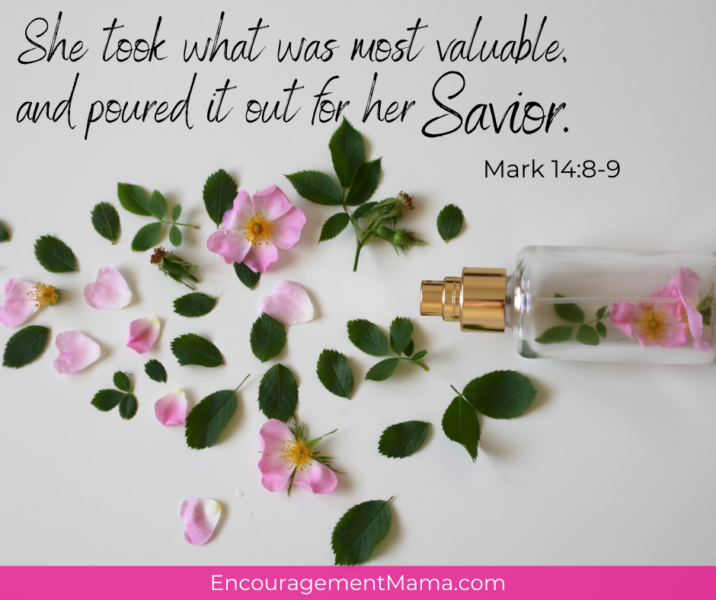 I don't know about you, but I am deeply touched by Jesus' words. What encouragement! What love!
Imagine Him saying about you, "She is doing what she can."
Sisters, each of us is doing what we can to pour out our love for God and for others. It might not feel like much, but it matters. Look at it this way:
Your prayers reach God's throne – every single time.
Your smile lights up a room – even if no one notices.
Your kind words encourage others – more than you know.
Your donations help people – putting feet to faith.
Your study of God's Word keeps you abiding – in the True Vine.
My friends, let me encourage you today. "You are doing what you can."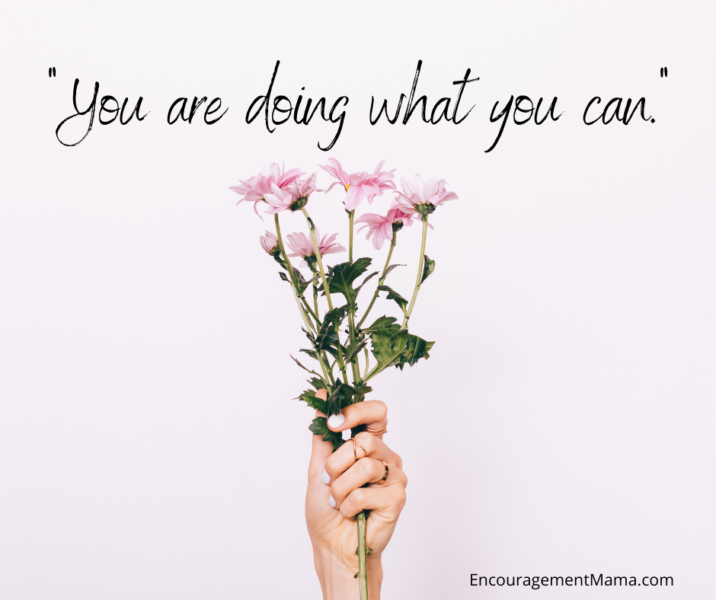 I have the feeling that many of you are being hard on yourself these days. You are focused on what you are doing wrong. You are struggling with sadness, depression, loneliness, and even shame.
Please look up. 
Look up to your Savior, who is waiting for you to sit at His feet and pour out your love for Him.
When Jesus said, "She has done what she could do," His words were full of grace, love, and favor. And that is what I'm praying for each of you today. May God's grace, love, and favor be poured out in your life so that you will know you are safe and secure.
Mary brought what she could. Let's do the same.
Grateful to be on this journey with you,
Jennifer
*For more posts like these sent right to your inbox, sign up for free HERE.
This post, or a variation of this post, was written and published by author Jennifer Waddle from EncouragementMama.com a place where discouragement doesn't win!