A Note from Carol: I love giving some of my dearest friends a voice during the summer on my Joy for the Journey blog. Let me introduce you to author, podcaster, and advocate, Angela Donadio.
I know she has something rich and wise to share with you, and I hope you will take the time to enjoy this post and soak in her insight. I also hope you will take the time to visit her website at Angela Donadio.
Don't worry … I am still here, and I will be back writing Joy for the Journey at the end of the summer. In the meantime, I am writing a new Bible Study and preparing all sorts of wonderful ministry events for the fall. Blessings and joy!
If you want to experience the Bible coming to life in ways you never imagined, join us for a life-changing journey to the Holy Land, March 27-April 5, 2023.
Excerpt from Fearless – Ordinary Women of the Bible who Dared to do Extraordinary Things by Angela Donadio
Journey with me thousands of years into the past to read about not one, but several women who stood up to the injustice of their culture and helped deliver a deliverer: Moses. Each of these fearless heroines chose to play their part so God could preserve hope.
The midwives, Shiphrah and Puah, show us the providence of God.
Jochebed, mother of Aaron, Moses, and Miriam, shows us the preservation of God.
And two daughters, Miriam, the daughter of Jochebed, and the unnamed daughter of Pharaoh, point us to the provision of God.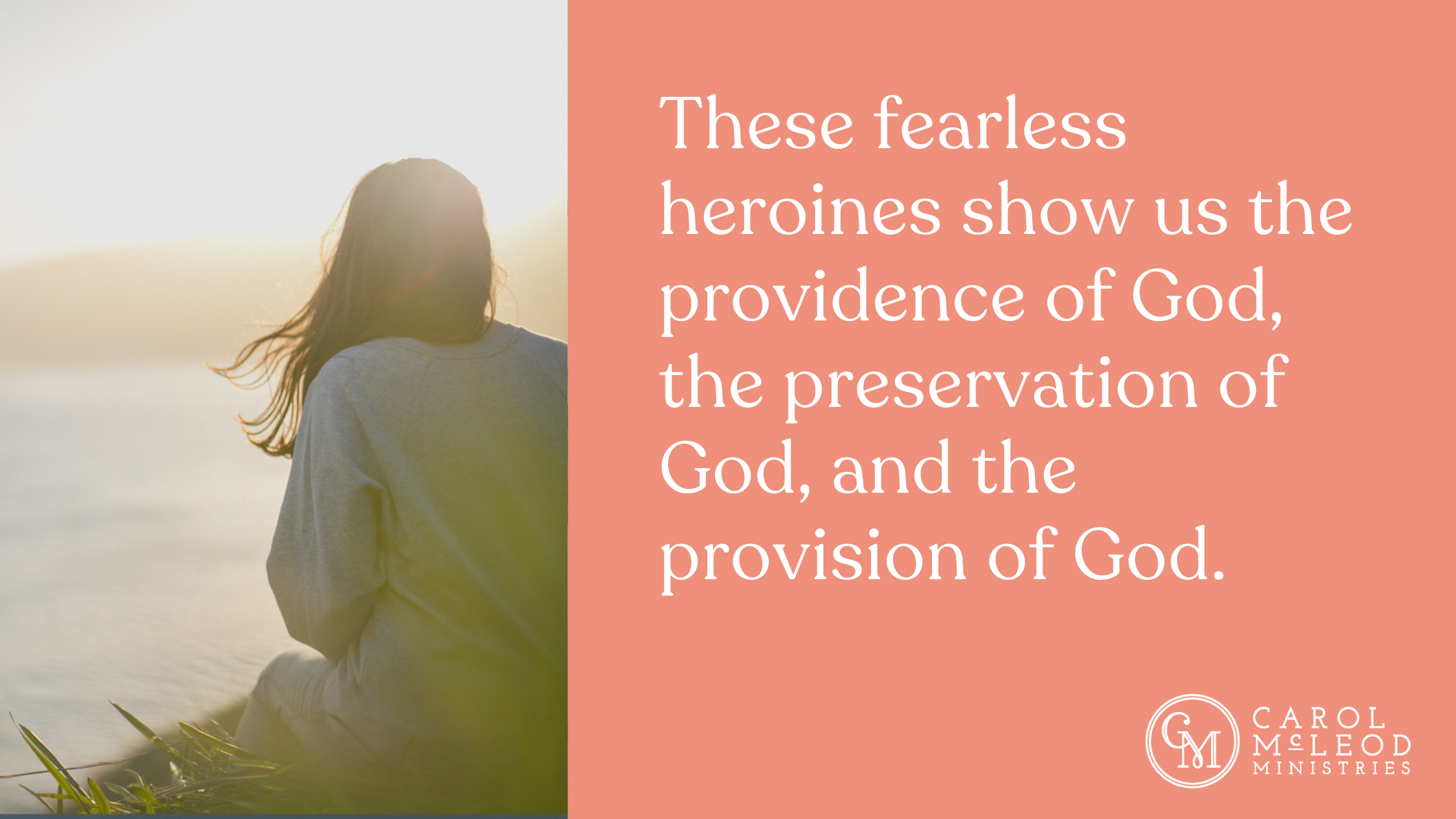 Moses was born at a volatile time in Israel's history, during the 18th Egyptian dynasty, 1500 years before the birth of Jesus Christ, the Messiah. The people of Israel, enslaved for 400 years, faced cruel oppression under the tyrannical rule of the Pharaohs. Against this brutal backdrop, Jochebed found herself pregnant. What should've been one of the most joyous times in a woman's life was instead filled with terror. Faced with uncertainty and trapped by a culture in crisis, Jochebed dared to believe that God was in control.
Hebrews 11:23 shares, "By faith Moses' parents hid him for three months after he was born because they saw he was no ordinary child, and they were not afraid of the king's edict."
In my travels to Israel, I stood in one of my favorite places in all of Israel: Bethlehem. Who would dream that the provision to preserve the hope of all mankind would come from here – a feeding trough in a dark, damp cave? But this is the place where Jesus was born. Who would've thought that 1500 years earlier, provision would come from a hand-crafted cradle coated with tar? In Exodus, we read the story of the women who delivered a deliverer. These women summoned the courage to resist the will of Egypt's all-powerful, sovereign leader, at the risk of their own lives.
Let's read their story in Exodus 1:15 – 2:10.
"The king of Egypt said to the Hebrew midwives, whose names were Shiphrah and Puah, 'When you are helping the Hebrew women during childbirth on the delivery stool, if you see that the baby is a boy, kill him; but if it is a girl, let her live.' The midwives, however, feared God and did not do what the king of Egypt had told them to do; they let the boys live. Then the king of Egypt summoned the midwives and asked them, 'Why have you done this? Why have you let the boys live?'
The midwives answered Pharaoh, 'Hebrew women are not like Egyptian women; they are vigorous and give birth before the midwives arrive.' So God was kind to the midwives, and the people increased and became even more numerous. And because the midwives feared God, he gave them families of their own. Then Pharaoh gave this order to all his people: 'Every Hebrew boy that is born you must throw into the Nile, but let every girl live.'
Now a man of the tribe of Levi married a Levite woman, and she became pregnant and gave birth to a son. When she saw that he was a fine child, she hid him for three months. But when she could hide him no longer, she got a papyrus basket for him and coated it with tar and pitch. Then she placed the child in it and put it among the reeds along the bank of the Nile. His sister stood at a distance to see what would happen to him.
Then Pharaoh's daughter went down to the Nile to bathe, and her attendants were walking along the riverbank. She saw the basket among the reeds and sent her female slave to get it. She opened it and saw the baby. He was crying, and she felt sorry for him. 'This is one of the Hebrew babies,' she said.
Then his sister asked Pharaoh's daughter, 'Shall I go and get one of the Hebrew women to nurse the baby for you?' 'Yes, go,' she answered. So the girl went and got the baby's mother. Pharaoh's daughter said to her, 'Take this baby and nurse him for me, and I will pay you.' So the woman took the baby and nursed him. When the child grew older, she took him to Pharaoh's daughter, and he became her son. She named him Moses, saying, 'I drew him out of the water.'"
I can't imagine what it must have felt like for Moses' mother to put her 3-month-old baby in a basket and place him in the Nile. Or what it must have been like for the mother of Jesus to give birth to our hope in this place. Looking out over the shepherds' fields in Bethlehem, one word kept resonating in my spirit: hope. It was here that David patiently tended sheep until God anointed him for divine purpose. It was here that shepherds carefully guarded their flocks until God announced the birth of a Savior through angelic messengers. And, it was here that a young girl named Mary delivered a baby in a nearby cave. In seemingly ordinary moments, or just when things seem the darkest, God breathes hope.
Mary placed her hope in a feeding trough in Bethlehem, just as thousands of years earlier, Jochebed placed her hope in a papyrus basket in Egypt. But these fearless women truly placed their hope in God. As Jochebed set Moses in the Nile, the enemy's tool for destruction became God's instrument for preservation.
Our ordinary moments become extraordinary when we put our hope in the Lord. Perhaps you're walking through a season of uncertainty with more questions than answers. As we study the women who delivered a deliverer, trust that God has the final say in your situation. These fearless women will help us discover this important truth: God can preserve our hope.
From Angela Donadio: It's not easy to find our voice in a loud world. We wrestle with nagging questions that chip away at our worth, uncertain if we're up to the challenges around us. It's exhausting carrying pain from the past, pressure from the present, and fear of the future. Is it possible to rise above the doubts that kill our courage and move forward into God's call on our lives? We might just be surprised to hear what these women have to say about the complex dilemmas we face today. You're invited to discover what happens when uncommon faith has an unexpected encounter with an extraordinary God. Stop the cycle of comparison and overcome the barriers to fearless living as you ground your worth in the Word instead of the world.
guest blog, Provision, preservation, providence, fearless, ExodusJuly 21, 2022Moses, women, provision, preservation, providence, fearless heroines, fearless, ExodusComment
Next
3 Ways to Treasure Your Friends
guest blog, friendship, relationship, connectionCarol McLeodJuly 13, 2022friendship, loneliness, community, relationship, joy, proverbs
Used with permission from carolmcleodministries.com.