Top DFW attractions for homeschooling families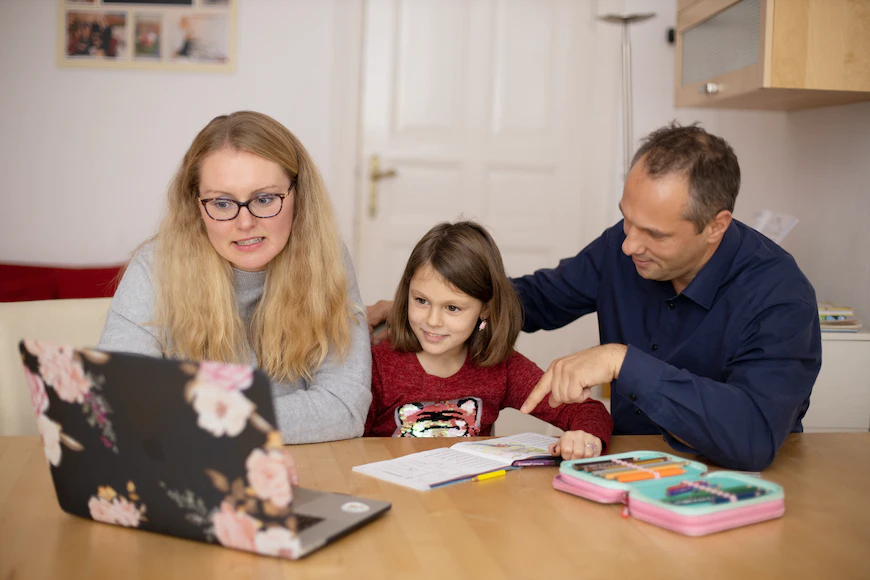 Many homeschooling families opt for more relaxed, personalized, and accessible educational approaches that aren't always available in traditional school settings. According to Way Beyond the Norm, Dallas is a popular city among homeschooling families.
The DFW (Dallas-Fort Worth) area alone is overflowing with homeschooling communities, enrichment programs, and exciting educational opportunities for students of all ages. All of these qualities help make Texas one of the most homeschool-friendly states in the country.
Be sure to check out the Fort Worth Nature Center and Refuge and Klyde Warren Park, as they are among the best spots for homeschooling families in the DFW. Read on to discover which other DFW area's many interesting sights we picked as must-visit locations for homeschooling families.
Fort Worth Nature Center & Refuge
The mission of the Fort Worth Nature Center & Refuge is to improve the quality of life in North Central Texas by inspiring and empowering people to protect and preserve natural places. "The Refuge" uses various land management practices to boost the vitality of the various ecosystems that already exist there.
Recommendation: Homeschooling families must visit this place sooner as it provides field experiences. Its employees can use real-world examples to enhance classroom instruction.
Klyde Warren Park aims to be a community hub where locals may meet, mingle, and start new traditions, display the wide variety of cultures and skills found in Dallas, and serve as a free resource for all who visit.
The park is a hub of activity, with free events like yoga, lectures, and concerts held there often. As stated on its website, the Woodall Rodgers Park Foundation is responsible for the park's day-to-day management and maintenance.
Recommendation: For homeschooling families, young people should discover Sheila and Jody Grant Children's Park, where they can try the various outdoor activities they will definitely enjoy.
The Fort Worth Zoo, home to more than 7,000 animals representing 500 species, has received numerous accolades from news outlets across the country. These awards include "Best Zoo in Texas" from Yahoo Travel and "Fifth Best Zoo in the United States" from USA Travel Guide.
Recommendation: Fort Worth Zoo offers classes for homeschooling families. From March to May, the zoo hosts classes for home-schooled students aged 6 to 12. Live animal presentations and art and scientific activities based on the topic are included in the $40 per class price.
The Fort Worth Botanic Garden educates the public about the importance of plants, promotes research into how plants impact both the natural and cultural worlds, and inspires action toward preserving both natural and cultural resources. The Botanic Garden Center provides many advantages of traveling to a more remote location while being relatively close to home.
Recommendation: You should check out their educational programs, which are perfect for homeschooling families. They teach community members about plants, ecology, conservation, and social-emotional learning.
The Dallas Historical Society educates and inspires future generations by preserving and showcasing Dallas' and Texas' rich histories. To teach and excite future generations about Dallas and Texas history, the Dallas Historical Society was founded in 1922 and has since become the city's premier historical organization.
Recommendation: Lectures, tours of old parts of town, museum shows, and other public events are all part of the Dallas Historical Society's free education programming for students and educators. It's ideal for homeschooling families that want their kids to appreciate the state's rich history.
Heard Natural Science Museum & Wildlife Sanctuary
The Heard Natural Science Museum & Wildlife Sanctuary has been committed to its mission since 1967. It hosts a wide range of events and programs in its 289-acre nature preserve and museum to bring people closer to nature in the hopes of fostering greater awareness of the environment.
The Heard now houses native and non-native species that cannot be released into the wild in exhibits designed to educate visitors about animals and their important role in nature.
Recommendation: For adventurous kids, the Heard Summer Camps give them a chance to explore the entire sanctuary, meet animal ambassadors, and learn about various nature-related themes.
3601 Martin Luther King Jr Blvd., Dallas
Contact details: (214) 428-7476 | marketing@txdg.org
The Texas Discovery Gardens in Dallas is a nonprofit zoo and park dedicated to preserving Texas' native flora and fauna. Both young and old can get knowledge about environmental preservation here. It serves as an urban sanctuary full of natural wonders that are cared for in an organic manner.
Recommendation: Texas Discovery Gardens offers homeschool field trips every month. Students use themed TEKS activities and crafts to explore their topic in the gardens. Guided programs run for around an hour, and participants can explore the Butterfly House and gardens on their own after the program.
More from Crossmap: 8 Tips for Raising Teenagers and Facing Teenage Problems by Mary Armand | Crossmap Blogs