A reader, Tammy, sent me this touching message about her dad, and the pictures:
When my dad, Olen King, found out he had cancer and had only three months to live, my world was changed. He had started a home for boys 34 years ago and had a burden for helping them. Once he found out, he bought every book he could find on Heaven and read them. Until he read your book. He told hundreds of people that he met or witnessed to that when you are going on a trip you gather all the info, and study, and learn all you can! He was so ready for Heaven! God let him live 16 more years. He took his first breath of Heaven's air in August.

He purchased close to 200 of your Heaven books and gave them to anyone he knew who has lost a loved one or was fixing to meet Jesus soon. I cannot tell you how many times he read that book along with this Bible. He gave all his kids a copy of the book but me….I got his!! The best gift he could have ever given me. It is falling apart and is marked and highlighted all through it. Thank you for following the Lord and the many hours of prayer and studying you put into it.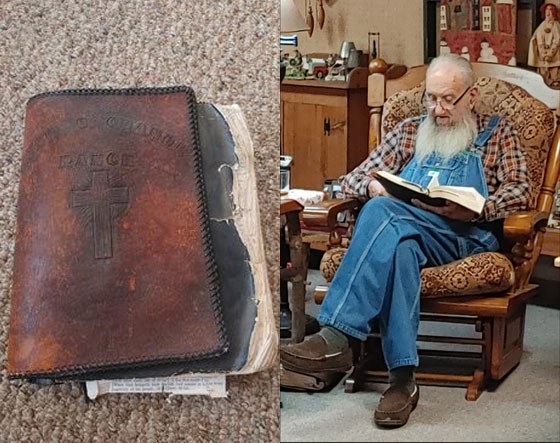 Tammy also wrote, "My dad was saved, loved the Lord, his Bible, family, and others. I know he is enjoying Heaven and being with Jesus. My heart is broken, but I KNOW I will be with him one day! …He ALWAYS had his Bible and was ready to share Heaven with anyone he met. … My dad always ended his conversations or when he wrote in the Heaven book to give to someone, 'I'll see you in our Father's house.'"
As Charles Spurgeon put it, "A Bible that's falling apart usually belongs to someone who isn't."
By Randy Alcorn, Eternal Perspective Ministries, www.epm.org. Used with permission.