3 Ways to Treasure Your Friends — Carol McLeod Ministries
A Note from Carol: I love giving some of my dearest friends a voice during the summer on my Joy for the Journey blog. Let me introduce you to author, speaker, and coach, Becky Harling.
I know she has something rich and wise to share with you, and I hope you will take the time to enjoy this post and soak in her insight. I also hope you will take the time to visit her website at Becky Harling. Sign up to receive her weekly devotional blog, and get "Prayers to Calm Your Anxious Heart" (an e-book download) as her free gift to you.
Don't worry … I am still here, and I will be back writing Joy for the Journey at the end of the summer. In the meantime, I am writing a new Bible Study and preparing all sorts of wonderful ministry events for the fall. Blessings and joy!
Have you noticed? People are smiling again. In many states, as people have gotten vaccinated, the mask mandate has been lifted. I think many have wrestled with loneliness during the pandemic. Loneliness is the ache in our souls to feel connected and to belong. And you know what? That ache was given to us by Almighty God who wants us to feel connected to Him and others.
Relationships are a big deal to me, and I enjoy my friends very much! Some of my friends and I have relationships that have lasted over 20-30 years. Some are newer friends from over the past 10 years. Carol McLeod has become a dear friend, and her friendship with me brings me great joy! We are able to cheer each other on in the work that God has called us to do.
Here's the thing, God invites us to cherish and treasure our friends, and the result is great joy! When you feel connected and have a sense of belonging, your experience of joy grows because you were designed for community.
C.S. Lewis valued his friendships and apparently wrote to a friend of his, "If I had to give a piece of advice to a young man about a place to live, I think I should say, 'sacrifice almost everything to live where you can be near your friends.'" In this day and age, with the internet, FaceTime, text messaging, video messenger, and a host of other ways to stay in contact, it isn't as necessary to live as closely as it might have been in C.S. Lewis's day. It does, however, take intentionality to keep the friendship thriving. I have come to realize, through the years, that friendship is a spiritual issue and something that God honors.
The book of Proverbs has a lot to say about friendships. As I've been reading through the book of Proverbs this summer, I am loving the wisdom it provides on friendships. As I've been slowly reading and meditating on these poetic truths, I've been particularly struck by all the relational advice Solomon gives. God's invitation to us is to treasure our friendships. He invites us to hold them carefully and understand they are of great value. How do we do this?
3 Ways to Treasure Your Friends
Be Loyal. "A friend loves at all times" (Proverbs 17:17). If ever there was an attribute that mirrors the heart of God, it's loyalty. Loyalty speaks to faithfulness and steadfastness. Just as God is loyal to us in never-ending friendship, He calls us to mirror His heart in our friendships. When you treasure your friends, you're willing to put the effort in to keep your promises, take initiative, and stay steady even through challenging seasons. Just as God is faithful and steady in our lives, He calls us to offer that to others. The most beautiful friendships are those that develop and continue growing through the years. Just as our life in Christ is to continue growing and being renewed, our friendships are to continue growing and being renewed.
Be Forgiving. "Whoever would foster love covers over an offense, but whoever repeats the matter separates close friends" (Proverbs 17:9). Think about how often Jesus forgives you for your offenses and mess-ups. Staggering, right?! Again, we are to mirror that same mindset in our friendships and relationships with others. The truth is, people, even close friends, will offend you from time to time. I guess it's part of being human. However, each offense that we forgive moves us one step closer to Christlikeness.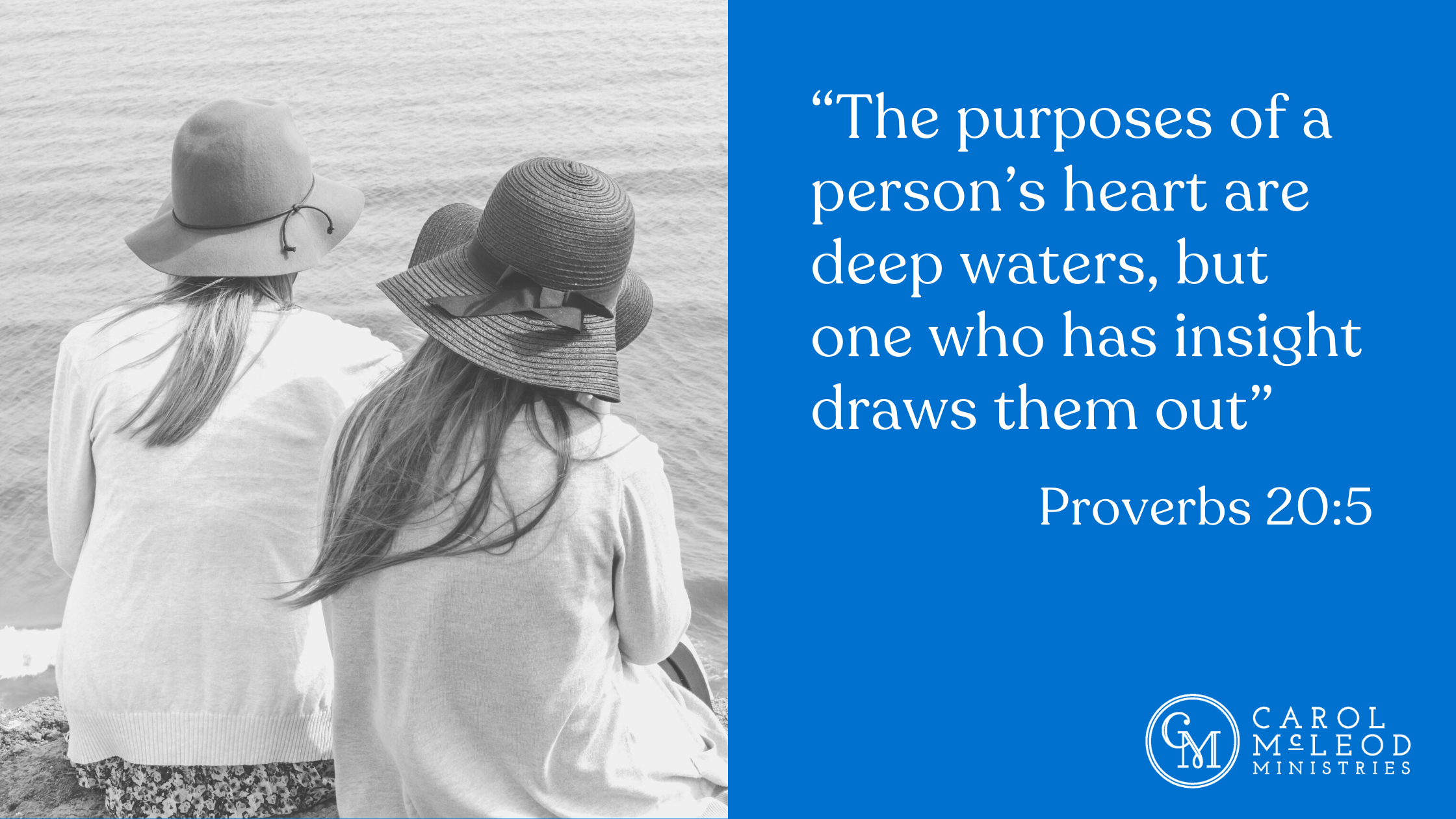 Be Empathic. "To answer before listening – that is folly and shame" (Proverbs 18:13). "The purposes of a person's heart are deep waters, but one who has insight draws them out" (Proverbs 20:5). Each of us is a complicated person with thoughts and feelings. If you want to treasure your friends, create the space to listen to them and draw them out. Listen attentively – not to advance your own agenda – but to hear the beauty of another's heart.
One practical way to be empathic is to send a handwritten note or card to a friend who needs a little encouragement. Let them know you are praying for them and with them. I have discovered, beyond text messages and Instagram posts, friends love cards. They take a bit more effort but send a powerful message.
Everyone I know has had enormous stress over the past few years. Loneliness, fear, and depression have been on the rise. As followers of Jesus, we have the opportunity to offer deep, Christlike friendship to others. As we love and treasure those God allows us to be in relationship with, not only will we bless others, but we'll also feel more connected ourselves. As a result, we'll experience far greater joy!
From Becky Harling: One of the reasons I am so passionate about helping you move beyond your obstacles to find hope is because I know what it's like to feel hopeless. I am a survivor of both breast cancer and childhood sexual abuse. I understand what it's like to feel stuck and what it takes to overcome those obstacles. In order to move beyond my obstacles, I had to shift my focus. Praising God was the key to that shift. As I learned to lift my focus, my attitude became more positive and confident hope was the end result.
Next
In the Middle
guest blog, calling, purpose, Power of God, Joshua, MosesCarol McLeodJuly 5, 2022Joshua, consecrate, calling, obedience