Christian youth speakers that will inspire and motivate teens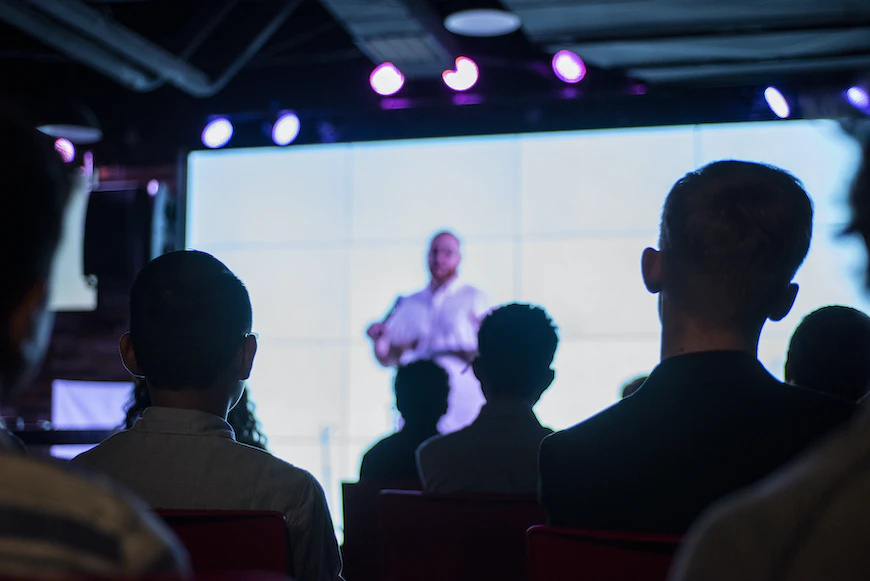 Teens benefit significantly from hearing from Christian youth speakers, especially if they can relate to the speaker.
Many Christian youth speakers have come a long way from their humble beginnings.
Most of these Christian youth speakers are living proof that faith can overcome seemingly impossible challenges.
Christian youth speakers engage young people to communicate with God
A youth speaker aims to captivate young people at a Christian youth camp, leaving them feeling encouraged and upbeat. Christian youth speakers can motivate them to make life-altering changes during their difficult times.
Here is a list of the top Christian speakers for youth who can captivate an audience and teach them about God:
Bernice King
Daughter of Martin Luther King, Jr. and Coretta King
A civil rights advocate and a Christian
Bernice King has been ordained as a minister and is a significant figure in the movement to end societal violence.
As the current CEO of The King Center, she plays a pivotal role in the organization's Nonviolence365 Education & Training Program.
Stephen Curry
The star player of the NBA's Golden State Warriors
Serves as an inspiration to the youth who loves to play basketball
Stephen Curry is a devout Christian who has won three NBA titles and the league MVP award twice. He has broken many NBA records, including the most three-pointers made in a single game.
Motivational Speakers shared that Curry is a Christian youth speaker who loves to discuss the importance of hope and confidence in God.
Bethany Hamilton
Her story was featured in the movie "Soul Surfer"
She is known for her exceptional skills in surfing and is a devout Christian
A 2003 shark attack caused the loss of her left arm. As a result, many Christians find encouragement in her testimony of surviving the attack.
The story of Hamilton's faith, courage, persistence, and optimism touches the hearts of many. Hamilton reaches out to amputees to share a message of hope and the strength to persevere through faith.
Tim Tebow
When Tebow was born, his parents were serving as Philippine Baptist missionaries. Until then, they moved to Florida.
He openly discussed his faith while playing in the NFL. He was often seen praying on the football field before games.
Tebow is a Christian youth speaker who loves encouraging young people to pursue their goals and give it their all.
Nick Vujicic
An Australian-American evangelist with tetra-amelia syndrome
His disability serves as an inspiration for others
Vujicic overcame his condition to become a proficient driver, drummer, author, and surfer.
Vujicic gives inspirational talks worldwide on fighting adversity and moving forward with optimism and purpose.
George Dennehy
He started playing cello at the age of eight despite having no arms
Goo Goo Dolls invited to perform with him after covering the song "Iris"
Because of his extraordinary abilities, George Dennehy is receiving widespread media coverage worldwide.
Being born without arms inspires him to express himself musically using his feet.
According to GOA Speakers, Dennehy now spends his entire life on the road, performing and telling a story.
Your group will always remember this life-altering experience after hearing him share his story of triumph and self-improvement.
Josh Bleill
An amputee who lost his legs after encountering a bomb in Iraq while serving in the U.S. Marine Corps
Despite his disability, he inspires young people not to give up
Corporal Josh Bleill has become a living figure of inspiration by sharing his experience with the world.
Josh, despite his hardships, is not someone who simply believes in the American dream. He has now realized his dream.
With God by his side, his fascinating story and contagious personality make him an unstoppable messenger of hope.
Dr. Christian Conte
During his time at the University of Nevada, Dr. Conte became an award-winning tenured professor
As a result of his expertise in mental health and emotional management, he can offer a fresh and persuasive viewpoint
Dr. Christian Conte is a famous face in the media who specializes in compassionate leadership and communication.
Through his work with college sports departments, he provides them with resources to improve their personal and professional lives.
Also, he is known for easing tension and resolving issues, as Eagles Talent mentioned.
Dr. Conte brings assurance and perspective to a chaotic environment. He illuminates the reasons behind people's actions and offers guidance for improving their conduct.
Benefits of guidance from Christian youth speakers
The role of Christian youth speakers is to support and encourage young people during this pivotal time in their lives.
They hope to instill confidence and a sense of safety as they prepare to face the new world.
These people inspire the teens and everyone who believes there's still hope.
Their disabilities and hardships did not stop them from trusting and believing in God.
In short, they think that everything is possible with Him.