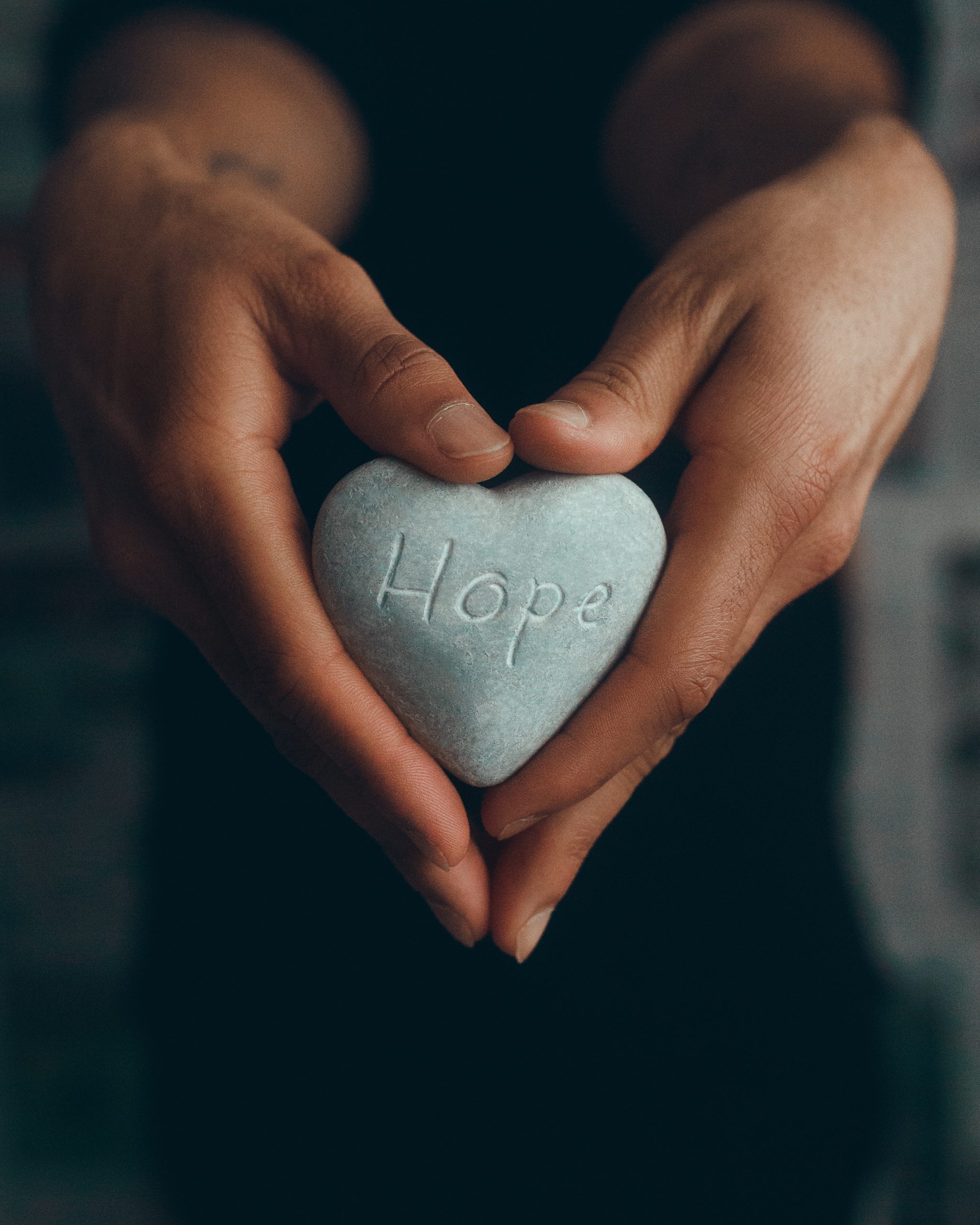 In the dark of night, I cried out to the Lord, begging Him to put His arms around me. 
Oh, God, oh, God, help me, help me. This hurt is beyond hurt. Jesus, you understand betrayal. You understand what it's like to be abandoned. Thank you for sharing my pain. You are the God of all comfort. You carry me when I cannot walk. Carry me now, Lord. Hold me tight. Hold me. Hold me. (from God, the Devil, and Divorce: A Transformative Journey out of Emotional and Spritual Abuse.)
   Those days and nights days following my devastating divorce are far behind me, but I will never forget my heartache and desperation. This bible verse spoke most powerfully to me then, and still does: You keep track of all my sorrows. You have collected all my tears in your bottle. You have recorded each one in your book. Psalm 56:8 I visualized the Lord carefully placing each one of my tears in a bottle inscribed with my name, and I cried more tears, tears of immense gratitude that the creator of the universe cared intimately for me, understanding and even honoring my misery.
   The Lord didn't take away my pain; He transformed it into the same feelings of love and protection I knew as a child when my mother rocked me after I'd fallen and hurt myself. Yes, my cut was deep, but I felt cared for and loved. I could believe God's words spoken to the exiled Israelites in Babylon also applied to me: For I know the plans I have for you," says the Lord. "They are plans for good and not for disaster, to give you a future and a hope. (Jeremiah 29:11)
 I came to believe I would eventually heal.
   I don't carry the memory of those days as a wound, but as a testimony to the healing power of the Holy Spirit. Romans 8:28 says, And we know that in all things God works for the good of those who love him, who have been called according to his purpose. That has certainly been my experience, as I have been fully restored and blessed beyond measure. 
I try to pay that blessings forward.
   Consequently, I try to pay that blessing forward. My time in the "refiner's fire" has given me the ability to understand other people's pain on a deeper level. I don't try to fix their problems, but I walk alongside them and give encouragement. I can attest to 2 Corinthians 1:3, 4: Blessed be the God and Father of our Lord Jesus Christ, the Father of mercies and God of all comfort, who comforts us in all our tribulation, that we may be able to comfort those who are in any trouble.
   The other day I was able to reassure a grieving family member. "When you awake in the middle of the night, sick with despair, when you cry out to God, wondering where He is in all of this, I can assure you He's there. He's the God of love. He heals the brokenhearted and bandages their wounds (Psalm 147:3). He's done it for me. Cry out to Him and He'll do it for you.
   For all those of you who are in a world of hurt, I'm praying the same prayer for you that the apostle Paul wrote to the early Christians: I pray that God, the source of hope, will fill you completely with joy and peace because you trust in him. (Romans 15:13)
   There will be a time when you too can praise God for what He's done for you. Then you can pay it forward.
Republished with permission from Linda M. Kurth from her blog at https://www.lindamkurth.com/.