John the Baptist: The Last Prophet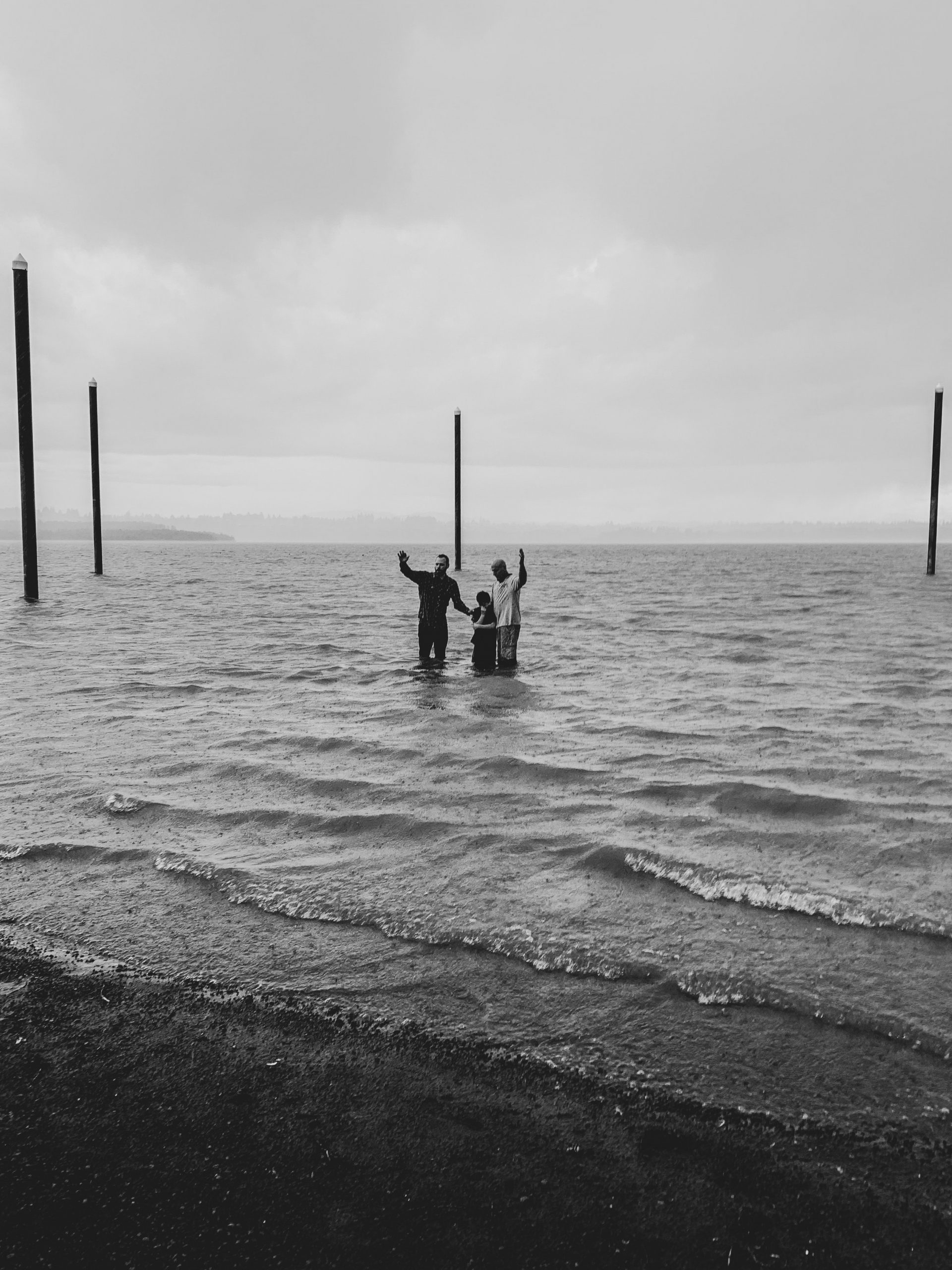 This blog was originally posted in March, 2016. —ed.
What does God mean when He designates someone as great? In popular culture, greatness is usually defined in terms of privilege, accomplishment, money, and power leading to some means of fame. A truer view of greatness, albeit less popular, centers on someone's lasting significance for providing far-reaching benefits to people, not just personal celebrity status; it elevates those who impact the world in significant and positive ways. But whether we measure greatness from the standpoint of popularity or from the standpoint of human achievement, both definitions fall woefully short of God's perspective.
Using either of those criteria for greatness, John the Baptist would not be deemed great. He was not born into a wealthy or powerful family. His parents, Zacharias and Elizabeth, were both from the priestly tribe of Levi. But there were many Levites in Israel at the time—so many that John's family did not have any special social status.
While still a teenager, John abandoned the comforts and conveniences of civilized society and moved out into the Judean wilderness, becoming a hermit-like, homeless, wilderness preacher. According to Matthew 3:4, "John himself had a garment of camel's hair and a leather belt around his waist; and his food was locusts and wild honey." Nothing about his lineage, his contrary social behavior, his external appearance, or his diet suggested that he should be considered anything but odd.
He was cut off from formal education, living in isolation in the desert. Though he came from a priestly line, he wasn't associated with the priesthood. He was linked to neither wealth nor royalty. He instigated no permanent social, political, or religious movement.
Though the populace was drawn to his message of the Messiah's arrival, the authorities (such as the Pharisees and scribes) resented him fiercely. In turn, he rebuked them and warned them of divine judgment, like a brood of snakes caught in a raging brushfire. Only a small band of disciples continued to follow him briefly.
His ministry was relatively short; he died ignominiously at the hands of a petty ruler named Herod who was seduced by a lewd young girl's dance. When Herod told her he would give her anything she wanted, she commiserated with her mother, Herod's wife, who wanted her to ask for John's head on a silver platter. Nothing in his life fit the model associated with greatness.
In spite of all that, he was what the angel Gabriel said he would be: "great in the sight of the Lord" (Luke 1:15). Incredibly, the Lord not only declared him to be a great man, but the greatest man who had ever lived. That declaration came from the lips of Jesus Christ Himself: "Truly I say to you, among those born of women there has not arisen anyone greater than John the Baptist" (Matthew 11:11). "Born of women" was a common expression referring to humanness in general. Thus, Jesus was saying, in essence, "No greater human being has ever lived."
The Messiah Himself declared that John the Baptist was greater than any other Old Testament saint! He was greater than Enoch, Abraham, Moses, Samson, David, or any of the prophets. He was greater than all those listed in Hebrews 11 as the monumental heroes of the faith. No king, military commander, or philosopher was greater than John. He was the greatest person who had ever lived up to that time, both in terms of task and privilege.
That was clear from the start of his story.
Breaking the Silence
Before John the Baptist, there had been no prophet in Israel for over four centuries. Since the days of Malachi, no new word of revelation had come from heaven. Nor had an angel appeared to men since the time of the prophet Zechariah, five hundred years earlier. But that long silence was about to be broken.
The year was approximately 5 BC, and the setting Jerusalem. An elderly and ordinary priest named Zacharias (named in honor of the Old Testament prophet) was brimming with anticipation as he approached the holy place of the temple. Once inside, he would be privileged to offer burnt incense on the sacred altar. This event would mark the high point of his priestly career, and Zacharias must have wanted to relish every moment. But even his most elevated expectations could not have prepared him for what he was to experience.
Zacharias was a priest in the order of Abijah, one of the twenty-four orders of the Jewish priesthood named for the grandsons of Aaron. Each priestly order was responsible to serve two separate weeks per year at the temple in Jerusalem. When the time came, the priests in the order of Abijah, including Zacharias, traveled to Israel's capital city to fulfill their sacred duties.
Priestly responsibilities included one of the priests offering incense every morning and every evening inside the temple's holy place (cf. Exodus 30:7–8). As that lone priest made his way to the altar of incense, the rest of the order, along with all the people, were to stand outside and pray. The incense would arise from the altar as a sweet-smelling symbol of the prayers of the nation to God.
Because there were many priests but only one could offer incense each morning and each evening, most would never participate in that sacred task. The privileged priest was selected by the casting of lots, and once chosen, he could never be chosen again. So to offer incense in the holy place was a once-in-a-lifetime experience. When elderly Zacharias was selected, after decades of faithful service, he would have been barely able to contain his excitement.
A Frightening Encounter
As eager and fulfilled as Zacharias was when he entered the holy place, he had no intention to stay too long. Everything was ordinary and routine until the extraordinary occurred and Zacharias was no longer alone. Suddenly, an angel from heaven appeared and stood with him next to the altar.
The startled priest was shocked and terrified. In the understated words of Luke 1:12, "Zacharias was troubled when he saw the angel, and fear gripped him." Zacharias was nearly scared to death.
There he was, in the holy place—closer to the presence of almighty God than he had ever been in his life, knowing that other priests in Israel's history had been judged for offering unacceptable incense before the Lord (cf. Leviticus 10:1–2). Instantly, Zacharias must have wondered if he had done something to displease God and the angel was there to announce his judgment. But that was not the case.
The angel Gabriel was there to bring the most wondrous news anyone could ever have heard at that time—news concerning the arrival of the Messiah. It started with these words: "Do not be afraid, Zacharias, for your petition has been heard, and your wife Elizabeth will bear you a son, and you will give him the name John" (Luke 1:13).
The reality of just that promise was nearly as astonishing as the angel's sudden appearance had been. Zacharias and his wife Elizabeth were old—at least in their sixties and maybe in their seventies or eighties. They were painfully childless, and Elizabeth was far past the age for getting pregnant. But God would do for Elizabeth what He had done ages before for Sarah and Hannah—open her womb and give her a son. Barrenness, a reproach in ancient Israel, was about to be supernaturally removed. The long-empty womb would miraculously hold a son. And the name John, which means "God is gracious," would always remind them of the special favor God had bestowed upon them.
As he struggled to recover from his initial shock, Zacharias could not believe what the angel was saying. But Gabriel's incredible message was not finished. Not only would his wife bear a son through supernatural circumstances, but that son would become in many ways the most exceptional prophet ever. As the angel explained to the astonished priest:
You will have joy and gladness, and many will rejoice at his birth. For he will be great in the sight of the Lord; and he will drink no wine or liquor, and he will be filled with the Holy Spirit while yet in his mother's womb. And he will turn many of the sons of Israel back to the Lord their God. It is he who will go as a forerunner before Him in the spirit and power of Elijah, "to turn the hearts of the fathers back to the children," and the disobedient to the attitude of the righteous, so as to make ready a people prepared for the Lord. (Luke 1:14-17)
After four hundred silent years, this prophet would announce the arrival of the Messiah. Zacharias's son was to be the Messiah's herald!
This news was so unbelievable that Zacharias did not believe it. In response to his doubt and the subsequent doubts of everyone he would tell about the angel's words, Gabriel gave him a sign: "Behold, you shall be silent and unable to speak until the day when these things take place, because you did not believe my words, which will be fulfilled in their proper time" (Luke 1:20). Having used his voice to express sinful doubt, Zacharias would be unable to use it again until his son was born. But in a backward way that silence would be verification of the supernatural encounter.
That became apparent when he finally emerged from the Holy Place and was greeted with the bewildered stares and queries of the Jewish congregation gathered at the temple. What had taken him so long? And why did he have such a dumbfounded look on his face? To the crowd's further surprise, Zacharias was unable to offer any audible explanation for his delay. Finally, after deciphering his hand motions, "they realized that he had seen a vision in the temple; and he kept making signs to them, and remained mute" (v. 22). His frustrated silence was evidence of a divine revelation.
The Promise Fulfilled
As he finished up his responsibilities in Jerusalem and headed back home to Elizabeth, Zacharias's mind must have rambled through all the potential scenarios. A short time later, his elderly wife conceived; and nine months after that, baby John was born. But even before he was born, the baby was filled with the Holy Spirit (v. 15), such that he was bouncing in Elizabeth's womb when her cousin Mary, the mother of Jesus, came for a visit (v. 41).
Zacharias didn't speak a word until after John's birth. For almost a year, he had knowledge of the greatest news ever and couldn't speak it. When he saw his newborn son for the first time, his tongue was instantly loosed. He must have gushed out the full magnitude of what he had been thinking about during all those months. After praising the Lord for His covenant faithfulness to Israel, the proud father blessed his newborn son with inspired words:
And you, child, will be called the prophet of the Most High;
For you will go on before the Lord to prepare His ways;
To give to His people the knowledge of salvation
By the forgiveness of their sins,
Because of the tender mercy of our God,
With which the Sunrise from on high will visit us,
To shine upon those who sit in darkness and the shadow of death,
To guide our feet into the way of peace. (Luke 1:76-79)
Those powerful words would come to characterize the radical ministry of this extraordinary prophet.